We're here to help you and your workers be at your best – so the Word of God can continue to spread.

All over the world, workers of The Lutheran Church—Missouri Synod share the gospel. For more than 50 years, Concordia Plans has offered plans to protect those workers by providing them and their families with excellent comprehensive benefits including health, retirement, disability and survivor. We stand as an ally for LCMS organizations and church workers — we listen to your needs, and we strive to care for the total wellness of your ministry so that you can focus on your mission. As your LCMS workforce solutions partner, we take our responsibility to serve you to heart — with heart.
We exist because the LCMS wants to provide ministries and workers - like yours - with health, retirement and disability benefits that align with our Christian faith and values.
As a non-profit agency of the LCMS that brings together thousands of ministries of all sizes, Concordia Plans is able to offer affordable, quality benefits, as well as business solutions that free up ministries to focus on spreading the Word of God.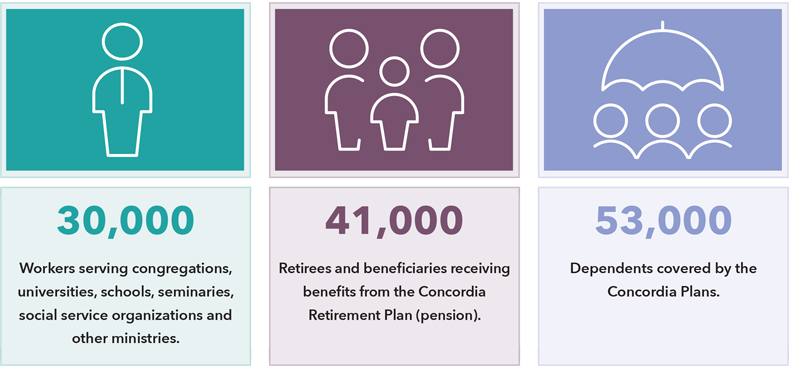 How can we help you?
For additional information or to talk with someone about your ministry needs, please reach out - we're happy to help!
What makes us different?
Community. Ministries want to be aligned in faith with others who have a passion to serve. Concordia Plans walks alongside LCMS ministries.
Transparency. Concordia Plans believes in open communication with ministries and workers about what we do, as well as why and how we do it.
Customer focus. Concordia Plans asks, listens and responds to customer needs because we understand that not all ministries are the same. The solutions we offer are flexible – for you.
Targeted outcomes. Concordia Plans are focused on improving physical, emotional and financial wellness for all members.
Ministries like yours rely on and trust Concordia Plans to provide physical, emotional and financial wellness solutions for your workers – as well as business solutions for your ministry, including HR services and payroll. Aligned in faith and passion to serve, we're here to support YOU.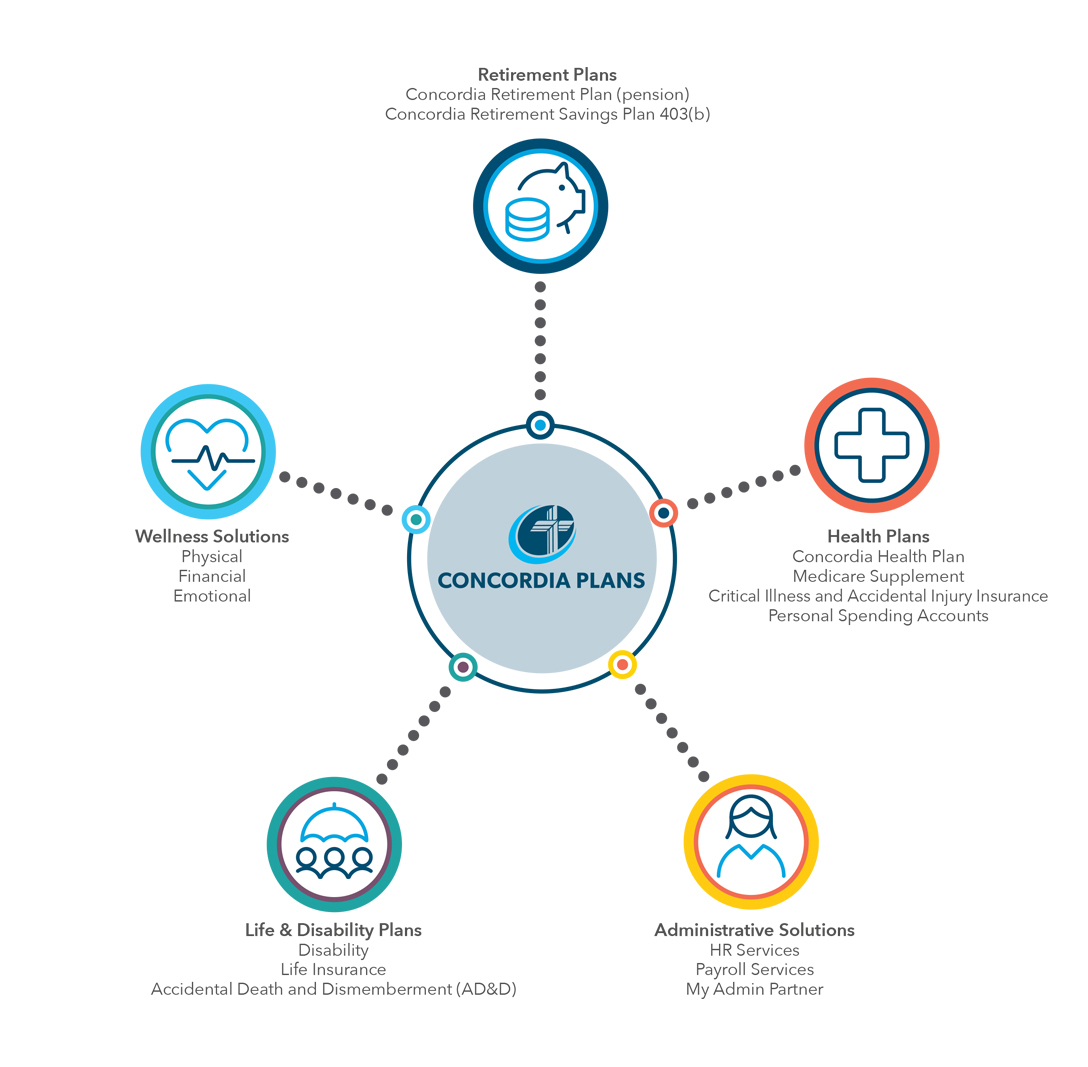 Lisa S.

on working with Concordia Plans

Concordia Plans sincerely cares about the health of their constituents. I recently had a situation and they supported me and helped me get through it.
Mark M.

on working with Concordia Plans

I have always experienced prompt service and never any adverse situation. I like the portal, and the information on the Concordia Plans website is easy to access and understand!
Linda K.

on working with Concordia Plans

Concordia Plans is easy to work with since I am a volunteer at the church. They take care of so many things for us that we wouldn't know to do as volunteers.