Creating a retirement plan
You're starting to think about your retirement – but it is still some time down the road. It's never too early to start planning for the big day! By reviewing and planning for retirement now, you'll be prepared when you reach that milestone. There is a lot to think about, so check out the list below to see what information you need.
Pre-retirement workshop 1

Our two-part retirement planning webinar provides a wealth of information in bite-sized chunks. The first webinar covers general retirement planning.
Pre-retirement workshop 2

The second webinar goes into more details about retirement income, including how our pension and retirement savings plan 403(b) work together.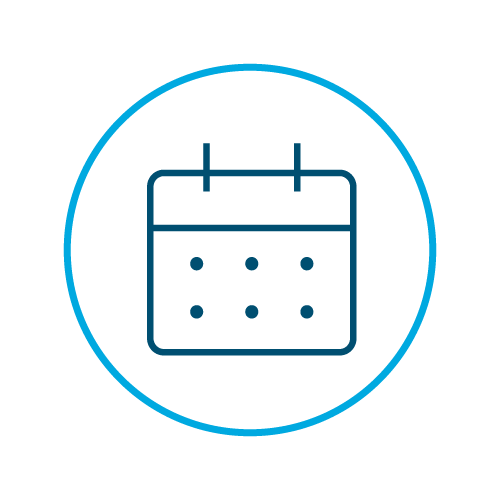 What's my retirement age?
Some people think that 65 is the magic retirement number, but that may not be the case. To find your Normal Retirement Age, use this handy resource "What is my Normal Retirement Age?"
Understanding your retirement benefits and health care choices
CRP Pension
Depending on where you are in the retirement planning process, we have different benefit tools to help you see your projected retirement benefits and potential benefit income. Log on to the member portal.
If you are just starting to plan, you may want a more high-level overview of your projected Concordia Retirement Plan pension benefits. Review your Personal Statement of Benefits, available on the main page of the member portal. This will provide projected pension benefits, your Concordia Retirement Savings Plan 403(b) balance and other benefit information.
If you need more detailed information on your pension benefits, including the opportunity to run retirement estimates and learn more about payment options, click on "Pension" to access your benefit information in Retirement Connection.
If you need general information on starting your pension benefits payments and payment options, click here.
Read more →
CRSP 403(b)
Your pension benefits and CRSP 403(b) benefits are different. How do they work together? Let our Financial Educator explain by watching our short video. You have the ability to increase your retirement income by saving in the CRSP 403(b). Visit our "Saving with the CRSP 403(b)" page for more information.
If you want to start playing with some numbers to see how your savings can make a difference in your future income, try Vision, ProManage's financial planning tool. On your member portal, go to Quick Links and click on Vision Financial Tool.
Read more →
Social Security benefits
Be sure to visit Social Security's website for information on your Social Security benefits. While our financial planning tools provide an estimated Social Security benefit, check with Social Security to see how much they project your benefit will be and how these will fit into your retirement plan.
For general information on Social Security benefits, watch our recorded webinar or visit SSA.gov.
Read more →
Health care in retirement
During your career your health care was probably provided by your employer. In retirement, you may be shopping for health care for the first time. Watch our recorded webinar "Health Care in Retirement." This webinar will talk about several important factors about choosing health care.
Read more →
---
Other important documents
As you prepare and plan for retirement, you may also want to take the time to review your other legal documents including, but not limited to, your will or trust, medical directives, power of attorney documents, and beneficiary designations. For a beneficiary checklist, click here. Concordia Plan members have access to free legacy planning resources to help with this important but often overlooked part of planning.
---
Resources available
There are many resources available to help you understand your personal situation, what options are available to you and how to use your benefits. You can find additional recorded webinar presentations to walk you through a number of retirement planning topics, of you can use our Financial Navigator to help find the resource to best fit your needs.