Welcoming a Worker Toolkit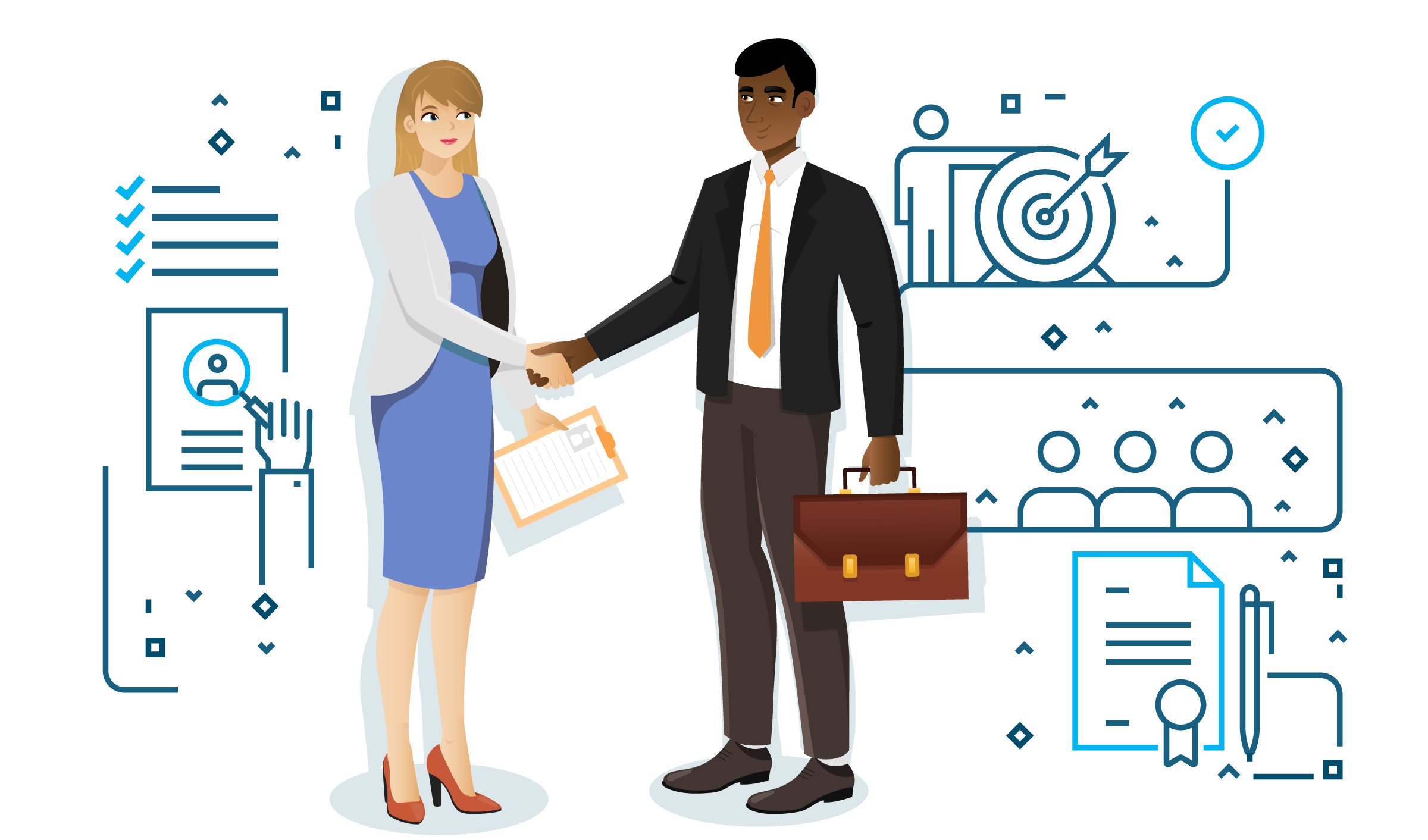 Employer Resources →
to help you complete the Concordia Plans enrollment process as well as general human resource materials.
New Worker Resources →
Includes helpful materials for you to share with your new workers so they can learn more and take advantage of all the benefits you are offering.
Adding a new worker to your ministry family is exciting. The balance between making sure the worker is well-informed but not overwhelmed is key to making him or her feel welcomed. We care for your workers, so we want to help you make a smooth transition with this Welcoming a Worker Toolkit, a collection of tools and resources to help you with the onboarding process.
Employer Resources
BAS Guide for New Hires – It's important to enroll your new worker through the Employer Portal. This document will walk you through the online enrollment process.

BAS Demo for New Hires Event video – This video will walk you step-by-step through the process of adding a new worker in the BAS.
New Hire Process/Timeline – This explains the timeline between when a worker is enrolled by the employer and when he/she can access the worker portal to select benefits.
New Worker Resources:
CPS Member Benefits Brochure – Share our comprehensive interactive brochure with your workers to give them an overview of all our benefits. This guide is also available as a downloadable PDF, so you or they can print it and keep it handy!
Wellness Benefits PDF – Through our member portal workers can access their wellness benefits with the click of a button. Here's how it works! (CHP members).
How to Register on the Portal PDF - Getting to the member portal is easy and intuitive, especially when you share this link to our step-by-step guide with your workers.
Guide for Benefit Enrollment PDF – Once new workers are registered for the portal, this step-by-step guide will lead them through the enrollment process to elect their benefits.
Member Benefits Guide PDF – Before enrolling in their benefits, your workers can use this guide to get a better understanding of the benefits that are being offered so they make informed decisions.
Portal Help webpage – Navigating the member portal can be tricky. This webpage will help walk workers through some of the most common portal issues and questions.
Caring for You webpage – Our mission here at Concordia Plans has always been about caring for workers and ministries. This webpage has a collection of resources to help workers improve their well-being.
Health Connector online tool – No matter what your worker's health concern is, the Health Connector can help. By answering a few simple questions, the connector will lead the worker to the right resource.
Financial Navigator online tool – Personal finances can be complicated. We have a library of helpful videos, resources and educational opportunities, and this tool can help workers find the right one for them.
BeFine™ app – The only financial wellness app made with LCMS workers in mind, the BeFine app can help workers improve their financial well-being and learn more about the financial benefits you're providing.
On Demand Webinar: watch now for an overview of the toolkit and onboarding best practices.
Legal Notices

If you offer the Concordia Health Plan, be sure to share these legal notices and documents with your new workers. You can find these at concordiaplans.org/plans.
Children's Health Insurance Program (CHIP) Model Notice: This notice should be printed and provided to

all

current workers and new workers when they begin employment at your ministry, regardless of their CHP eligibility.
Other required notices: The remaining documents listed below should be printed and provided to all workers who are

eligible

for the CHP

prior

to their enrollment. This includes current workers, new workers when they begin employment and workers who increase their hours and become eligible for coverage under the CHP.
Summary(ies) of Benefits and Coverage (SBC) for the health plan options(s) you offer
Dental/Vision At-a-Glance document(s)
Legal Notices Summary
Women's Health and Cancer Rights Act Notice
HIPAA Notice of Privacy Practices