In it for life.
Concordia Plans is invested in your long-term health and wellness, offering comprehensive health plans that care for you throughout your life. Focused on better outcomes through quality providers and robust wellness programs (improved wellness = reduced claims), we're committed to problem-solving with you, not just claims processing for you. As a nonprofit agency of the LCMS that brings together thousands of ministries of all sizes, we are able to provide you with access to health plan options and resources typically only available to large corporations – at a more affordable cost.
Your employer has partnered with Concordia Plans to bring you quality, affordable health care – and so much more. For your specific benefits and health care plan options, go to your Benefits on the member portal where you'll find your coverage for:
Medical.
Dental.
Vision.
Hearing aid discounts.
Mental health.
Prescriptions.
Telehealth options.
---
Wellness Programs
In addition to your health care coverage, you also have access to many wellness programs designed to help you conquer your health challenges. These programs are included as part of your health plan – at no extra cost to you – to lessen your physical, emotional and financial burden so you can be well to serve well.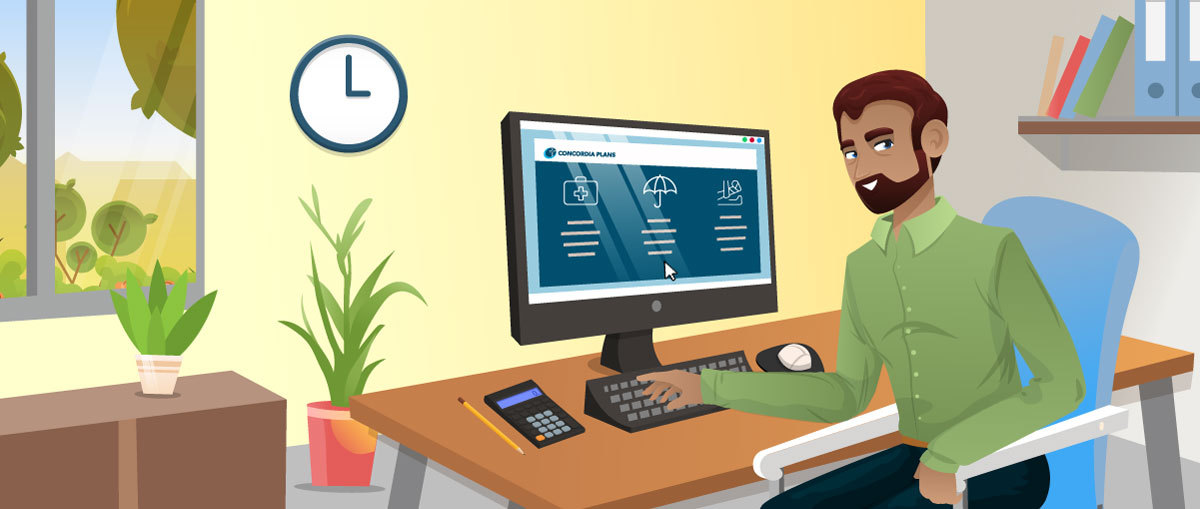 Your personal benefits.
Access your claims.
Explore physical wellness.
If you are leaving your employer and are looking for a continuation of your health coverage or a COBRA-like health plan, please call 888-927-7526 to estimate your CHP costs or email us at
[email protected]
.