Our Leadership Team
All over the world, workers of The Lutheran Church - Missouri Synod bring the gospel to a world sorely in need. And for fifty years, the Concordia Plans have provided benefits to protect those workers, leveraging our collective numbers to bring quality benefits to all.
Jim Sanft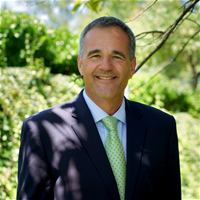 Jim Sanft has served as President and Chief Executive Officer of Concordia Plans since 2008.
Prior to joining CPS in 1999, Sanft worked in the group insurance industry as an actuary for Ameritas Life Insurance Corp. in Lincoln, Nebraska and with Minnesota Life (now Securian) in St. Paul, Minnesota. He began his professional career as a mathematics and computer science teacher at Concordia Lutheran High School in Fort Wayne, Indiana.
Jim has a B.S. in Education from Concordia University, Nebraska and a M.S. in Mathematics and Statistics from the University of Nebraska – Lincoln. Sanft is a Fellow of the Society of Actuaries and is a Member of the American Academy of Actuaries.
An active leader in the church benefits community, Jim serves as Chair of the Church Alliance (CA), a coalition of his peers from nearly 40 church benefit programs, including mainline and evangelical Protestant denominations, branches of Judaism, and Catholic dioceses, schools and institutions. This work frequently takes Sanft to Washington, D.C. to meet with members of Congress, regulators and other officials to discuss issues and concerns of church benefit plans. He also serves on the Board of Directors of the Church Benefits Association (CBA). Collectively, CBA and CA organizations provide retirement and health benefits to more than one million clergy, lay workers, and their family members. Sanft has also served on the Policy Board of Directors of the American Benefits Council as the CA representative.
Jim and his wife Janell are blessed with three sons and daughters-in-law, along with one incredible grandson! They make their home in Columbia, Illinois and are members of Abiding Savior Lutheran Church in St. Louis, Missouri. Jim enjoys traveling and hiking with Janell, golfing with his sons and sharing their love for Manchester United soccer and Nebraska Cornhusker football.