HR Services takes the guess work out of HR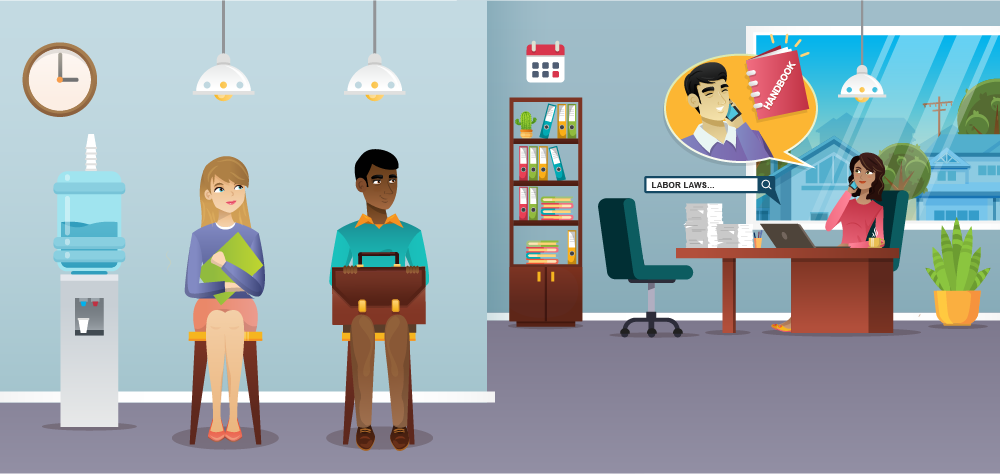 Let's face it, human resources issues can be complicated, and your ministry's focus is on service, not handbooks and policies. That's why we've partnered with a leader in HR solutions to bring you HR Services. This service gives you access to valuable resources and tools to help you manage and solve your HR issues. Plus, their certified HR advisors can help you navigate complex HR situations and find the answers you need.

Webinar On-Demand: HR Questions? We have answers.
Last fall Beth Jones, Director of Ministry Solutions, answered many of your top HR questions during a webinar. We had such an incredible response that we're ready for round two! Come watch a special webinar where Beth tackles your HR-related questions and provides actionable solutions.
HR Services can provide you with the information and resources you need to stay compliant and keep on top of legal changes that relate to personnel issues. They have expertise in 25 areas of HR practice.
HR Services can help you:
You can access HR Services for a low, monthly fee – thanks to our collective purchasing power of LCMS ministries. This fee includes unlimited access to the online HR Support Center and to HR advisors by phone.
For a more detailed description of HR Services and a tour of their website, please watch our HR Services Overview.
Our Solutions
The site navigation utilizes arrow, enter, escape, and space bar key commands. Left and right arrows move across top level links and expand / close menus in sub levels. Up and Down arrows will open main level menus and toggle through sub tier links. Enter and space open menus and escape closes them as well. Tab will move on to the next part of the site rather than go through menu items.
What our customers are saying
Shannon G.

On HR Services

I have been using the site and really appreciate all of the information in one place. Working with the specialists has been wonderful as well. I feel that it is a great tool for our ministry here at St. Peter Lutheran Church.