Lean on your benefits and the Church for mental health support
Stress, anxiety, burnout, depression – these struggles can make it difficult to get through some days where you don't feel at your best to serve your ministry or your family. They can contribute to overall health and wellness problems if not addressed. That's why Concordia Plans assembles an array of benefits and resources from across the LCMS to help address your emotional health needs.
We encourage you to use these resources available to you and your family. And if you need help finding the right one, try the Health Connector tool. It's OK to seek help.
IF YOU'RE FEELING LIKE YOU MAY HARM YOURSELF OR SOMEONE ELSE, CALL 911 OR CALL 988 TO REACH THE SUICIDE PREVENTION HOTLINE.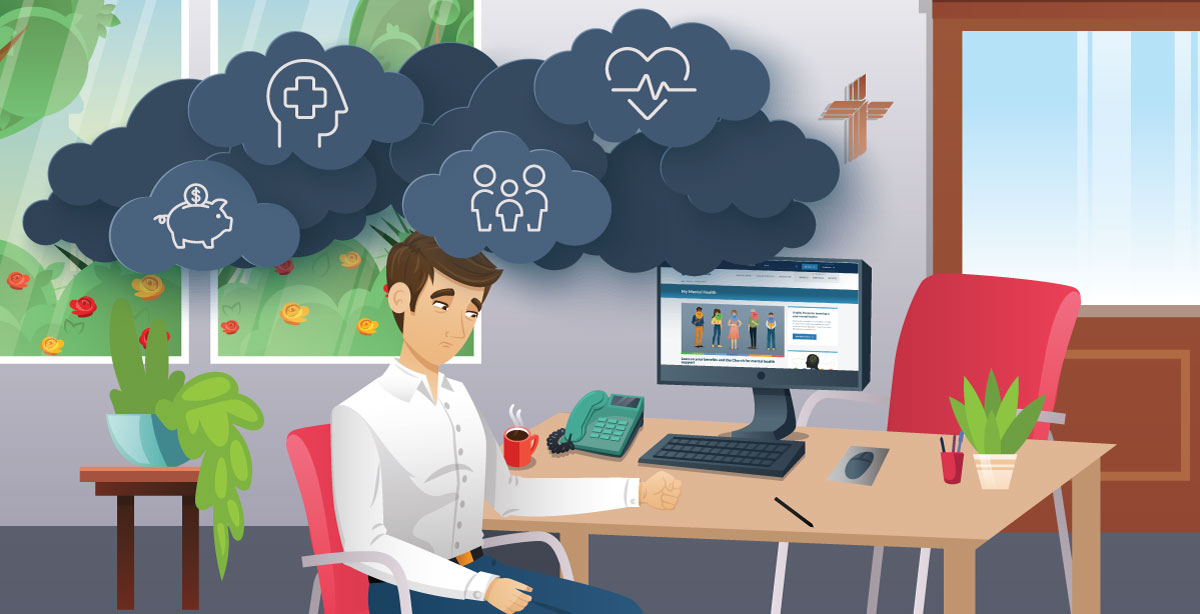 Resources for Concordia Plans members
As a member of the Plans, you have access to multiple mental health resources:
Be sure to also check with your district, circuit or employer for more resources available at the local level or through your ministry.
*EAP is available to members of the Concordia Health Plan (CHP).
---
Tools to help you understand emotional health