Concordia Plans receives Top Workplaces USA honors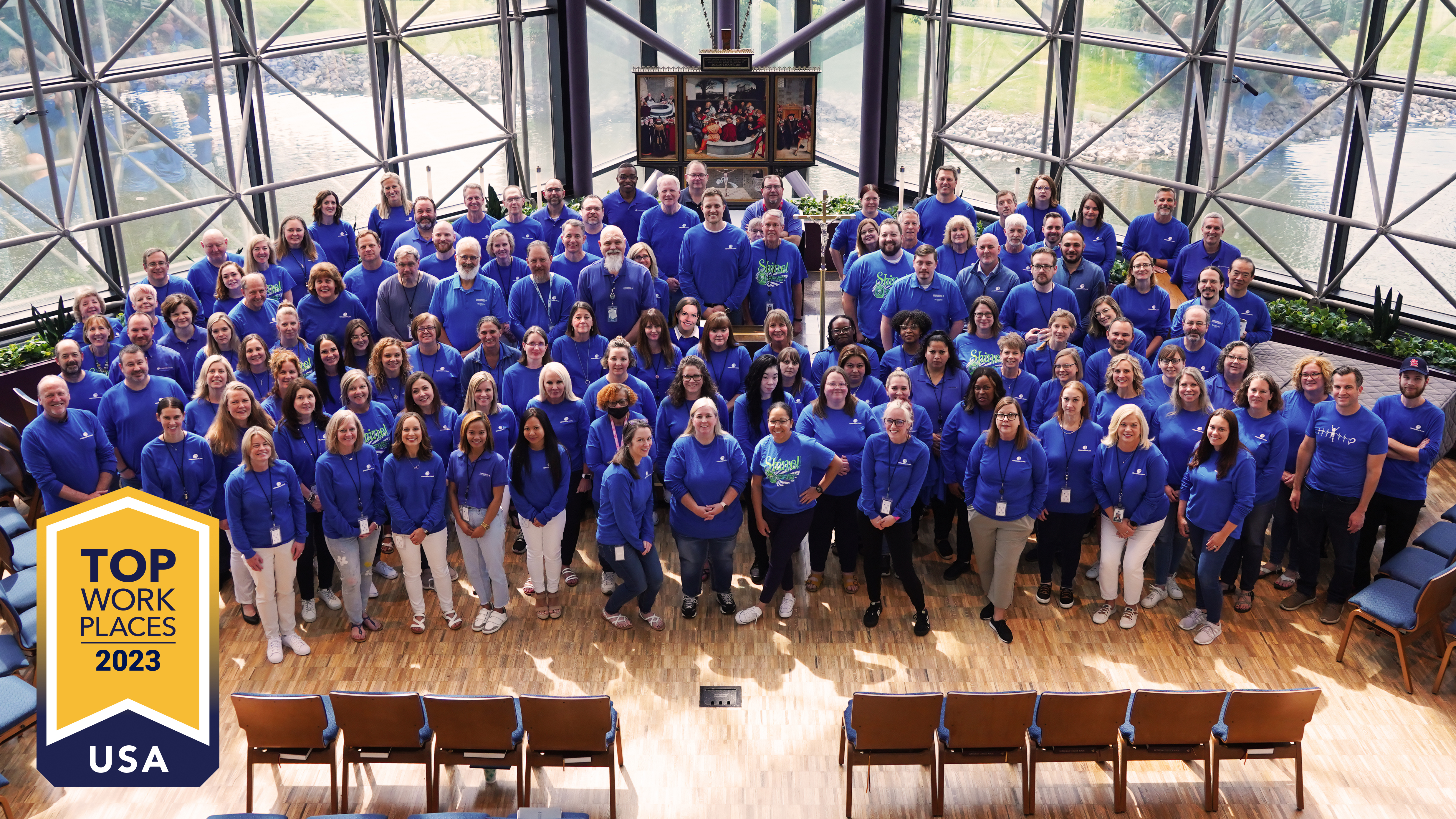 Concordia Plans is proud to be named a regional Top Workplace for three consecutive years, a Top Workplace USA in 2023 and to be recognized for several positive attributes of our culture and work environment!
In the national recognition program this year we've received special awards for Work-Life Balance, Compensation & Benefits, Purpose & Values, and now our most recent recognition is for Employee Well-Being. This is critically important to us as a team that focuses so much energy on helping Lutheran Church—Missouri Synod workers be well so they can serve well.
"We're very excited that the Top Workplaces USA program is consistently recognizing Concordia Plans for the strongest attributes of our workplace culture," said Cheryl Johnson, Assistant Vice President of People Strategies. "What is even more exciting is that these awards are all based off feedback from our own staff, who are helping to make CPS such a great place to be."
Employee well-being has been prioritized by our leadership and organization, and our staff has access to the full complement of wellness resources available through the Concordia Health Plan. These include an Employee Assistance Program, wellness incentives through the Vitality platform, financial wellness resources like webinars and online planning tools and more. Our internal team of wellness champions encourages healthy activities throughout the year, and our building features an on-site workout facility.
Earlier this year we asked CPS employees what they like about working here, and their answers strongly align with the recognitions we've received. One team member stated, "I am blessed to work at CPS because of the coworkers that I have. The people I work with are caring and respectful, and show each other grace. The CPS community is compassionate, and I am lucky to be part of it."
Another coworker agreed, saying, "I love working at CPS because the group of people here is just so caring and it's nice working with people that share the same values as you." That feeling of community, along with support from leadership, are key elements to supporting and fostering employee well-being at Concordia Plans.
There are many reasons Concordia Plans is a Top Workplace—a great benefits and compensation package, a focus on work/life balance, a mission-focused culture, challenging tasks that leverage employees' strengths, experienced staff, flexible work schedules … just to name a few. We're proud that caring for employee well-being is also on that list, and we encourage you to learn more about opportunities to join our team.