Why is heart health important?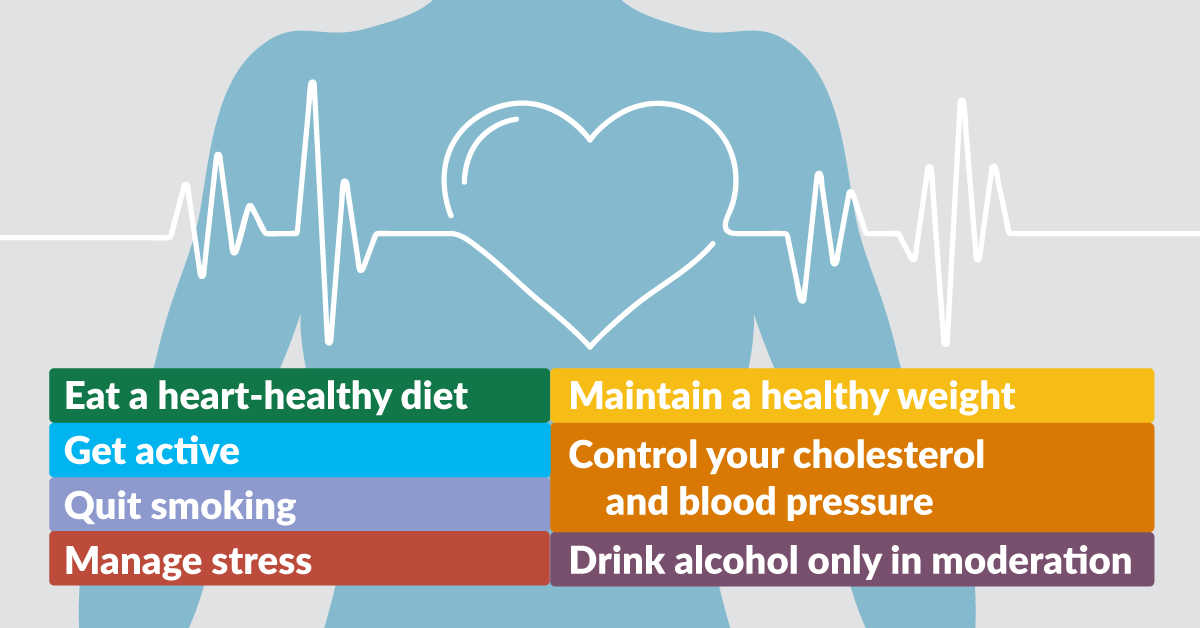 Heart disease is the leading cause of death in both men and women in the United States.
The most common type of heart disease is coronary heart disease, sometimes called coronary artery disease. It's caused when arteries are blocked by cholesterol and fatty material, or plaque, that can build up. This makes it hard for blood to flow to the heart and can cause a heart attack.
Several things can lead to plaque build-up:
Too much cholesterol in the blood.
High blood pressure.
Smoking.
Too much sugar in the blood because of diabetes.
BUT, there's a lot you can do to prevent heart disease:

But the fruit of the Spirit is love, joy, peace, forbearance, kindness, goodness, faithfulness, gentleness and self-control; against such things there is no law.
Galatians 5:22-23
Create in me a clean heart, O God, and renew a right spirit within me.
Psalm 51:10