Lead your co-workers toward good mental and nutritional health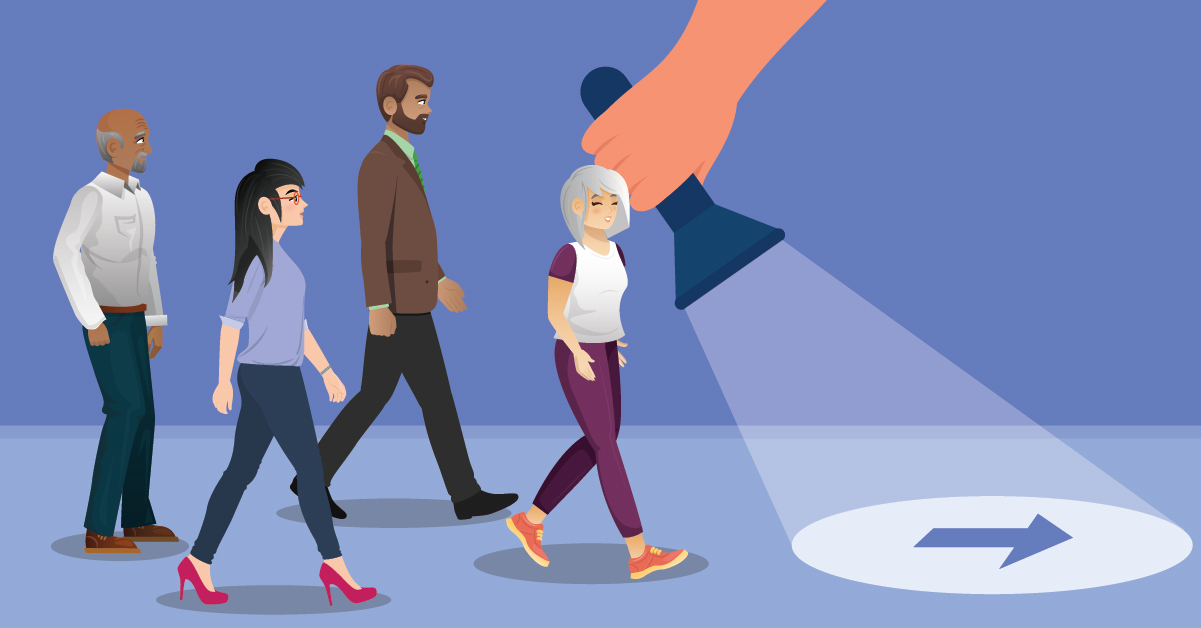 Upcoming Health topics:
3rd Quarter Focus: Feelings and Emotions
September: Mental and Emotional Well-being
4th Quarter Focus: Fuel (Nutrition)
October: Fruits & Vegetables and World Food Day (Oct. 16)
November: Diabetes Awareness
Our physical and mental/emotional well-being are directly connected, both positively and negatively. This month and beyond, let's work together to remove the stigma around mental health and seek ways to support each other and take time for self-care. It's not selfish, it's necessary to continue to serve others well.
September highlights the importance of caring for our mental health and brings awareness to suicide prevention with Suicide Awareness/Prevention Week (Sept. 5-11) and World Suicide Prevention Day (Sept. 10). Be encouraged to give your mental health some extra attention this month and, as leaders for health in your ministry, seek ways to support your co-workers as well. Just like the body of Christ is connected in all ways, so is our personal body – physically, mentally, emotionally and spiritually. All "parts" serve a purpose and need to be cared for to work properly and fulfill God's calling.
I receive a monthly newsletter from Mental Health First Aid USA. In the June edition it stated, "
a recent survey
conducted by the Harris Poll on behalf of the
National Council for Mental Well-being
shows that a staggering 43% of U.S. adults who needed substance use or mental health care in the past 12 months say they did not receive that care, and numerous barriers to access stand between them and needed treatment." With these staggering statistics, we are called to action, to continue promoting mental well-being in our communities.
Pastor Christopher Kennedy, author of "Equipped," brings full circle the need for community and support within by saying, "There is strength in numbers. It's not just a matter of practical insight but also a biblical truth … One can fight the battle alone. Two fighting together are stronger … Our strength comes from the Savior, who stands beside us in the battle [of spiritual warfare] … He promises to be present in an extra special way when two or more come together in His name."
This month's forward that you'll send to your co-workers dives a little deeper into mental health and why it's important to give our own some special attention, as well as supports the fact that our fellowship, spiritual, emotional and physical health all play a vital role in our overall wellness. I share some resources that are available to everyone, and encourage those who are eligible, to take advantage of the following opportunities in Vitality:
Mental Health Reviews. Assessing our state of wellness is a vital first step in how to move into a true state of well-being. These reviews are a series of three questionnaires that help you assess and manage your emotional health and mental well-being. Based on your responses, Vitality provides a personalized profile and some recommendations to help you understand and improve your overall mental well-being, including your stress. BONUS, you also get points!
Vitality Health Review.
This review is going to provide you with some insight into lifestyle areas that may be impacting both physical and mental health, such as sleep or work life balance. It will give you a little more insight into other areas of your health that you may want to consider when focusing on care tips for mental health. Log in to
powerofVitality.com
and click Points > Points Planner > Vitality Reviews.
Below are a few more resources that may be helpful to have on hand:
Cigna's Employee Assistance Program (EAP)
866-726-5267
Learn more about the EAP
National Suicide Prevention Line
Dial 988 for immediate assistance.
I ordered the book I mentioned previously, "Equipped: The Armor of God for Everyday Struggles," by Pastor Christopher Kennedy through Concordia Publishing House, specifically to prepare for this month's topic and blog. It didn't disappoint. I went back and read it again to write down my notes, rather than just highlight them. I encourage you to check it out.
It would be a great resource for a Bible study group!
My next read is "Grace Under Pressure: Responding Faithfully to Stress," also by Pastor Christopher Kennedy. Learn more about it.
If you or your ministry are interested in further resources, educational presentations, training, etc. to better understand mental health and/or ways to improve it, please don't hesitate to reach out. The more tools we have, the better equipped we are to break the stigma and support each other. We're here for you – so you that you can continue to
Serve Well
.
You can fill out this form
or reach out to me directly at
[email protected]
.