Why elect AutoSave? Because it works!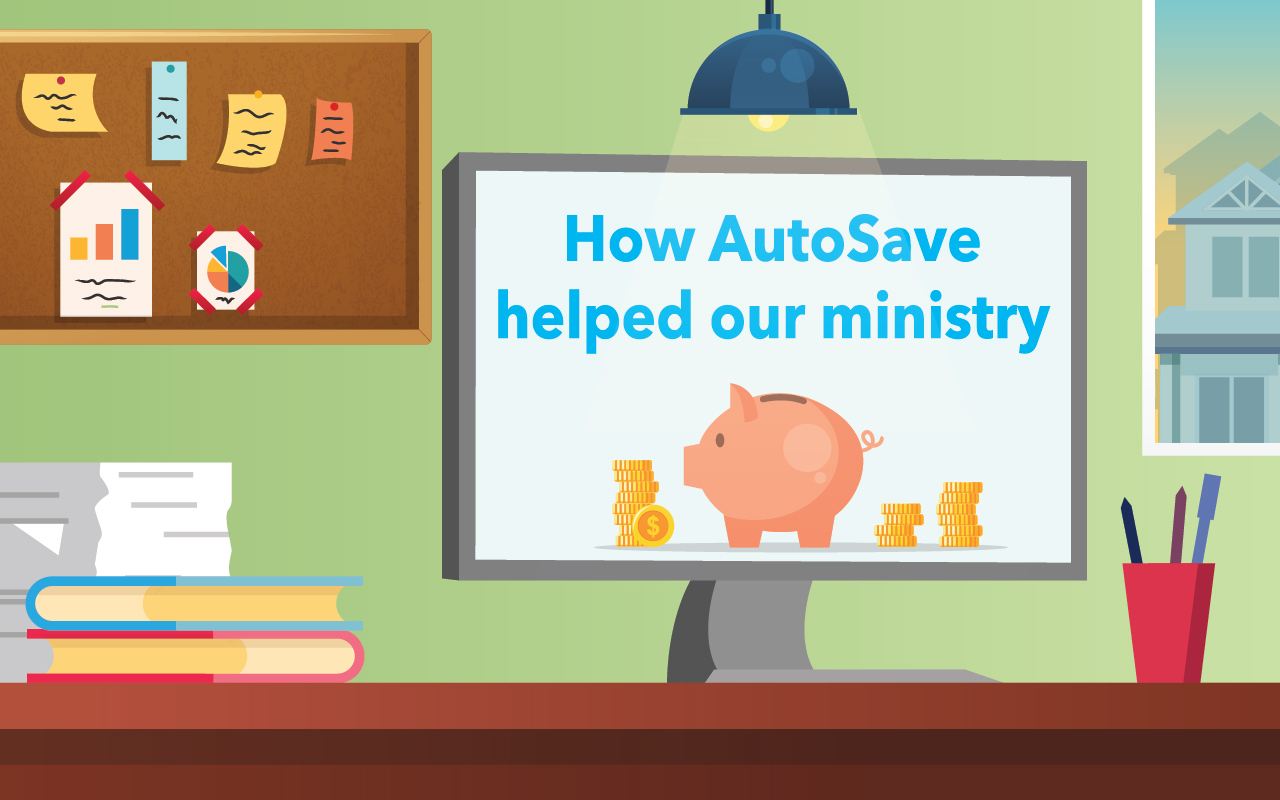 Our mission is to care for workers and help ensure they will have enough money to meet their expenses in retirement … and do some of those fun things they've planned.
That's where you come in! By implementing AutoSave for the Concordia Retirement Savings Plan 403(b) you can improve your workers' retirement readiness. But don't take our word for it …
How does AutoSave benefit LCMS workers?
Overall, LCMS ministries who have adopted AutoSave help their workers become better financially prepared for retirement.
Retirement Readiness:

Using a special algorithm,* ProManage helps us identify how many of our LCMS workers are on the right track to be financially prepared for retirement. With AutoSave:

15% more workers can cover their basic needs, and
80% more workers are on track to maintain their standard of living in retirement.

Participation rate:

Does AutoSave promote participation? The numbers speak for themselves:

41% average participation rate at CRSP 403(b) ministries.
85% average participation rate at CRSP 403(b) with AutoSave ministries.
What do your fellow ministries think of AutoSave?
St. James Church and Primary School, located in Lafayette, IN, adopted AutoSave in Nov. 2019. Before AutoSave, they had a 23% participation rate in the CRSP.
While there are some additional employer responsibilities with AutoSave, Trish Painter, Business Manager at St. James, says it is worth it, "(AutoSave) is easy to understand … and once it gets going, it is very easy to administer." Mrs. Painter sees firsthand the benefits AutoSave has created for their workers. "Sometimes a teacher will say to me, 'Wow I have this much saved now?' Because it's automatic, they forget and when they realize how much they have saved, they're thankful."
Workers are auto enrolled at 1% of pay. Their saving rate is auto escalated by 1% each year, up to 4% of their salary.
"We have the percentage set low," Mrs. Painter explains, "so it's not a whole bunch out of each paycheck. The amount is small, so they really don't miss it."
Now, thanks to AutoSave, St. James has a participation rate over 80%, and the retirement readiness scores of their workers continue to improve each year. "We rarely have anyone opt out of it. Once I explain (AutoSave) almost everyone takes it. You don't have to think too much about it and it works!"
When asked if she would recommend AutoSave to other LCMS ministries, Mrs. Painter said, "Absolutely!"
Orange Lutheran High School, in Orange County California saw similar improvements with their plan participation. Orange Lutheran adopted the CRSP 403(b) with AutoSave in Sept. 2021. In a previous retirement savings plan without auto-enrollment, they had an average participation rate of 15%. Now, in the
CRSP 403(b) with AutoSave, nearly 150 of the 177 workers are improving their chances to be financially ready for retirement when the time comes. That's a participation rate of nearly 86%!
Do we walk the walk?
At Concordia Plans, we believe in AutoSave so much, that we've adopted it. CPS had a very high participation rate but still people were not saving enough to be able to get to the point of financial independence by retirement. As a result, CPS adopted AutoSave in 2018, and we have nearly 100% of workers participating in the CRSP 403(b). Workers are auto-enrolled at 5% and auto-escalated 1% each year, until they reach a maximum of 10%. Thanks to the combination of AutoSave with auto escalation, we have seen a double-digit increase in the number of our workers who are on track to have the financial resources for retirement.
*The ProManage retirement readiness algorithm takes into consideration your worker's Concordia Retirement Plan pension benefits, projected Social Security benefits, CRSP balance, age, and other assumptions and factors.