What's happening this month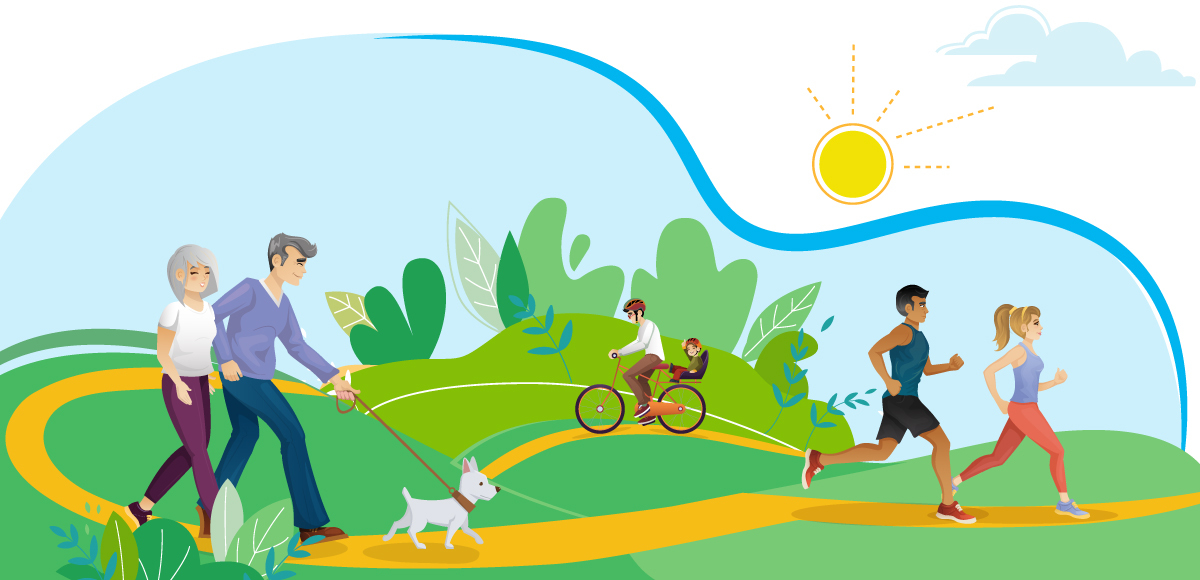 We're celebrating family health and fitness this month and encourage you to start thinking about supporting the health and wellness of your co-workers through the second half of 2022.
2nd Quarter Focus: Fitness and Movement
June: Family Health & Fitness
3rd Quarter Focus: Feelings and Emotions
July: Mid-year check-ins and Financial Fitness
August: Healthy Routines
Challenges:
For all employees:
Only for co-workers enrolled in the CHP:
The below challenges are accessible through the MoveSpring platform. For questions about MoveSpring, see this FAQ.
Challenge Name
Dates
Details
Vitality Points
Where
"On Your Own" Challenges
Weekly Workout Warrior
June 6 – July 1
When it comes to exercise, consistency is key. Use this challenge to push yourself to stick to moving your body consistently each week.
100 points if you complete three, 20-minute workouts each week of the challenge
MoveSpring (access through Vitality)