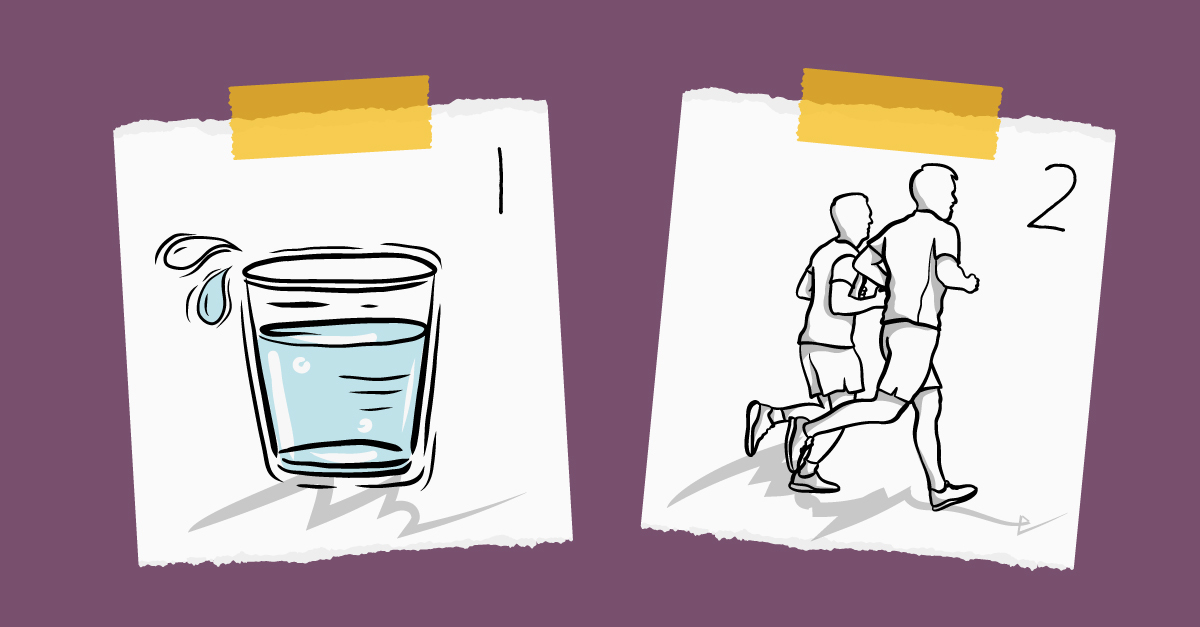 Whatever you have planned for this summer, consider these two things when you start getting active.
Summer workout tips


It's easy to exercise when the weather is a nice spring day. But how can we stay motivated (and safe) during summer workouts? Here are some tips to help you as you conquer movement this (or any) month:

Cool it. When it's hot, God created our bodies to sweat to keep ourselves cool. But in higher humidity, the water on our skin doesn't evaporate as quickly, leading to us being less able to cool. Aim to get in your workouts during cooler times of the day (before 10 a.m. or after 4 p.m.). Also, take a few extra minutes to ease into your movement, especially if you're exercising outside during high humidity
Hydration station. This can seem like a no brainer – hydrating when it's hot. But it's often forgotten that we can hydrate in other ways than drinking water or electrolyte solutions. Water packed foods such as fruits and vegetables help to add to our overall intake. So, yes, drink that water, but also look to add more water rich foods through the hot summer days. A good gauge is to check your output…if your urine color is closer to apple juice than lemonade, it may be best to buckle down on beverages and water-packed foods.
Light and breezy. If choosing to get in movement outside, no matter the time of day, your clothing can impact your performance, hydration and overall safety. It's best to choose lighter colors and breathable fabrics that are loose and flowy (but not overly baggy).

Source: https://www.pritikin.com/your-health/healthy-living/getting-fit/12-tips-for-exercising-in-summer-heat.html

Buddy up: The Bronze Buddy program
Are you someone who regularly uses Vitality or someone who doesn't? Either way, there's a new program in Vitality that brings everyone together: the Bronze Buddy Program.

This program allows those on Team Vitality to mentor those who are newer or just never found their groove. The benefit to the newbie, or the Bronze Buddy, is that they have 1:1 peer support that may help them find their Vitality stride. The mentor gets to use his or her enthusiasm to promote health and even gets to earn some extra Vitality points when the Bronze Buddy busts out of bronze status! (The mentor can work with up to six Bronze Buddies per year).

Buddy up today!