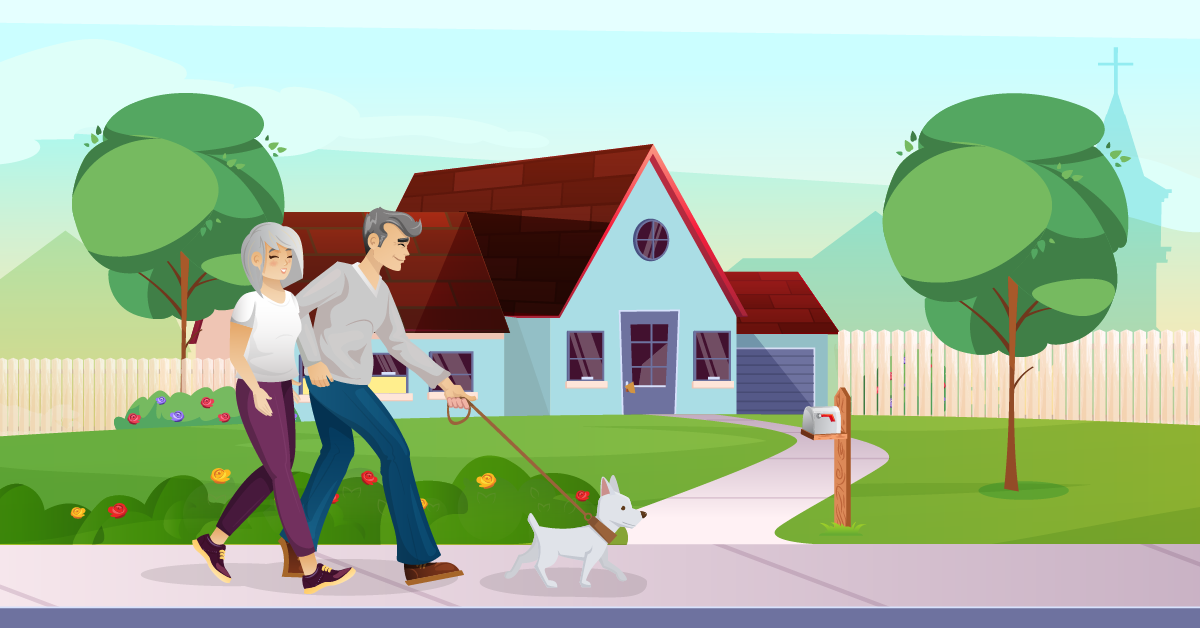 April is Stress Awareness Month, a great time to learn about causes of stress and how exercise can help you deal with it.
There are many causes of stress in our lives, including things like:1
the death of a loved one
divorce
job loss
increase of financial obligations
getting married
moving to a new home
chronic illness or injury
being a caregiver
experiencing a traumatic event like a natural disaster, violence or a public health issue
Everyone experiences stress. It may be "good" stress, like getting excited about an upcoming wedding. Good stress may even help you be more productive. Or it may be "bad" stress, like worrying about a health issue or the budget, that goes on for a longer time.
But no matter the kind of stress or what's causing it, exercise may help relieve it. Exercise is one of the most important things you can do for your overall health.2 But it can also have a direct effect on stress. Here are some of the ways it can help you feel less stressed.3
It increases the production of endorphins, your brain's "feel-good" neurotransmitters. Whether you do a high-intensity workout like running or just take a walk, you may notice a lower stress level.
It may help you feel calm and have more energy and optimism as you focus on the one task at hand – your workout.
It may improve your mood. Regular exercise can increase your self-confidence, help you relax and even lower symptoms of mild depression.
It can improve your sleep. Stress often results in disrupted sleep, but regular exercise can help you sleep better each night.
It gives you a chance to talk with friends or meet new ones. Exercise is always more fun with friends!
To help you get the exercise you need to help relieve stress – and to spend time with friends whether online or in-person – be sure to use your SilverSneakers fitness benefit. You can get started at SilverSneakers.com/StartHere. As a reminder, SilverSneakers includes the following for you at no extra cost.
SilverSneakers LIVE™ virtual classes and workshops
SilverSneakers Community classes, both in-person and virtual, offered locally
SilverSneakers On-Demand™ videos available 24/7
The SilverSneakers GO™ mobile app
Access to thousands of participating locations with equipment, pools and other amenities4
Group exercise classes5 for all levels at select participating locations
Always talk with your doctor before starting an exercise program.
1. https://www.webmd.com/balance/guide/causes-of-stress#1
2. https://www.cdc.gov/physicalactivity/basics/pa-health/index.htm
3. https://www.mayoclinic.org/healthy-lifestyle/stress-management/in-depth/exercise-and-stress/art-20044469
4. Participating locations ("PL") are not owned or operated by Tivity Health, Inc. or its affiliates. Use of PL facilities and amenities is limited to terms and conditions of PL basic membership. Facilities and amenities vary by PL.
5. Membership includes SilverSneakers instructor-led group fitness classes. Some locations offer members additional classes. Classes vary by location.