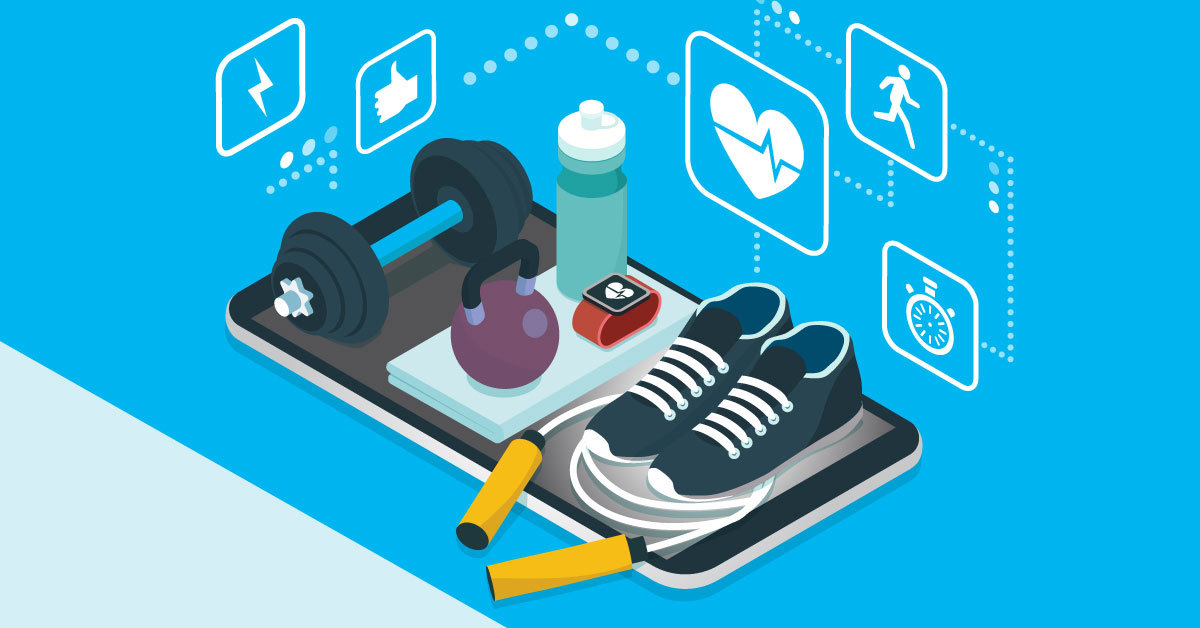 It's spring and everything is new – the start of a new quarter, a new season. But the biggest celebration of all is that of the new life we have through Jesus conquering death.
In celebration of all that is to come, we think also of what we're currently blessed with. God gave us our bodies and minds and calls us to be good stewards of them while we patiently await His return. The beautifully complex beings that we are can be a challenge to care for at times.
Concordia Plans cares about all parts of your wellness, which is why CPS is offering multiple opportunities for you to focus on and improve your health.
Quarterly Focus: Fitness and Movement
April topic: World Health Day (April 7)

Every April, the World Health Organization highlights a new health focus to create awareness. Go here to check out more information about this year's topic.

Whether the topic hits home for you or not, the constant is the new life we have through Jesus. Until the day we get to walk into the mansion He has prepared for us, we're charged with caring for our bodies and minds to the best of our abilities. CPS has organized the following ways for you to care for your fitness this month:

For all church workers:

Fitness Bingo. Ask your Wellness Champion for your bingo board
Fitness Facts:

Enjoy it. Choose activities that you enjoy with people you enjoy. You're more likely to be active when you are enjoying it.
Mindset shift. Have you ever struggled to stay consistent with exercise? What about when you were a kid? Was activity as dreaded as it is today? Michele Segar, sustainable behavior scientist and author of "No Sweat," says shifting your mindset to look at activity as a gift and expression of your body's abilities greatly increases your chances to stick with regular movement.
Start small. Going from no activity to running a marathon is not only unsafe, but also not realistic. Start by adding 5-10 minutes of activity to your day, then making a point to increase by 5-10 minutes every other week.

For Concordia Health Plan members:

Apple Watch Program. A program that allows you work down the cost of an Apple Watch (series 3 or 7) through physical activity.

Must be purchased through Vitality, taxes and activation fees apply.
Requires an iPhone 6s or later with iOS14 or later.
In 2021, over 1800 Concordia Plans members participated in the Apple Watch

On average, they were active 19 days per month.

71% attained Gold or Platinum Vitality.
Wellbeats. An easy-to-use, on-demand fitness and well-being benefit with 700+ professional classes to inspire you to move your body and feel your best. Options for any age, gender, fitness or ability level.

This benefit is available through the Vitality Marketplace, a new feature that connects you to best-in-class tools and content to help you reach your health goals.
Marketplace program subscriptions are available for purchase using money or your Vitality Bucks. To use your Vitality Bucks, first purchase a Marketplace gift card in the Vitality mall with your Vitality Bucks, then use the gift card code during checkout in the Marketplace. For more information, click here.