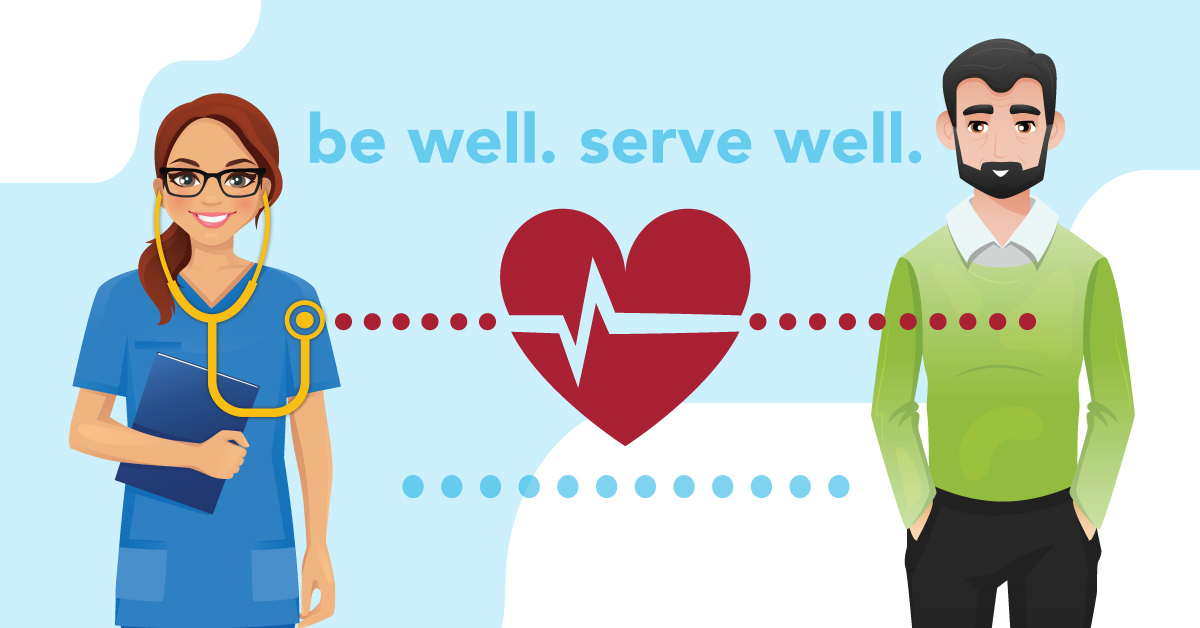 You can do two things this month to help your co-workers "be well" so they can continue to "serve well."
Support screenings.

You can't go anywhere without knowing first where you are. So, to support your co-workers' wellness, help them get their health care bearings through health screenings. You can either send them out to local sources (health departments, physicians, etc.) or bring the screenings to them at your ministry!

Onsite biometric screenings are available at no cost to your ministry. These screenings assess risks related to weight, blood pressure, blood sugar and cholesterol. Plus, these award thousands of points for Vitality participants!


Contact Cristel Hoffman to schedule a screening event at your ministry! Note: Screening events require a minimum of 30 health plan participants. If your ministry doesn't meet this threshold, consider pairing up with nearby LCMS ministries or create a plan to allow workers work time to complete these screenings to demonstrate how much you support and value their overall wellness.


Map out May.
May will be here before you know it and without a plan you may feel like yelling, "MAYDAY!" or end up skipping wellness all together.
The health topic for May is Mental Health. Concordia Plans will be sending out weekly mental health content to all CPS members. Other easy ways to promote mental health in May:
Book club. Consider organizing a book club or simply offer the resource to your workers. Check with your leaders for a great resource to use. Or, consider Finding Hope: From Brokenness to Restoration by LCMS Deaconess Heidi Goehman is a book that lends itself well to group study on seeing God's hope amidst the mess of life.
Mental Health screenings. Contact your local health department to see what resources are available for mental health screenings.

Decide if May is the time to do just a little bit more than April. It could be as simple as sharing CPS emails with non-health plan members, connecting co-workers to an episode of KFUO's "The Coffee Hour" (we'll share some special episodes in May), sharing the link to 98point6 or organizing a weekly walk during lunch.
Remember, you have the Wellness Champion website and Wellness Champion planner to help you as you plan it all out!