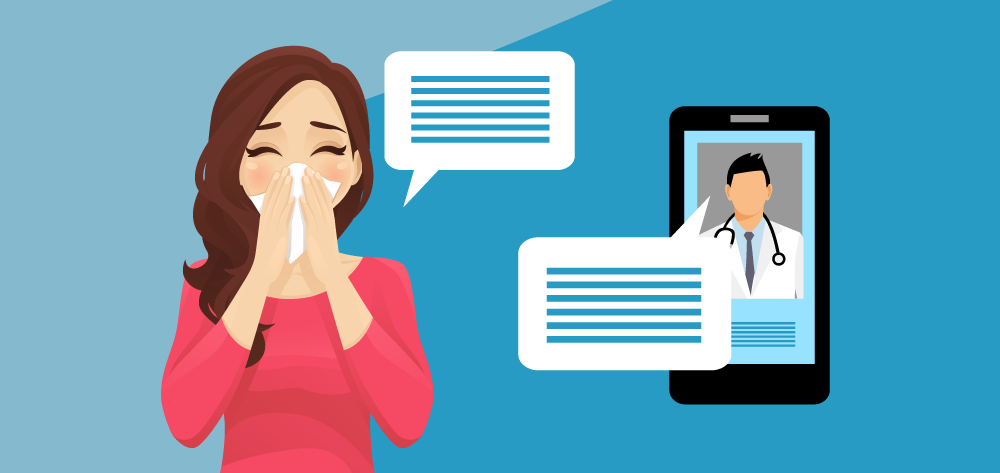 If you're a member in the Concordia Health Plan, you have a variety of telehealth benefits that let you access doctors, physical therapists and mental health professionals via computer, smartphone or tablet without leaving the comfort of your home. They can help you with diagnoses and treatment plans for common illnesses or issues, such as:
Flu, skin conditions and allergies.
Stress, anxiety and other emotional challenges.
Back, joint or muscle pain.
Board certified and licensed, telehealth doctors can order prescriptions for you as well.
You'll also save money because your telehealth visits are less expensive than traditional office visits or trips to urgent care or the emergency room – and some are included free as part of your health plan.
What are my telehealth benefits?
Visit the "Benefits" and "Physical Wellness" tabs on your member portal to see which telehealth benefits are available to you based on your CHP option.
Telehealth costs apply as follows:



98point6 – text-based telehealth for all CHP options. There is no cost for members enrolled in an HSA, copay or HMO option.
Members
The site navigation utilizes arrow, enter, escape, and space bar key commands. Left and right arrows move across top level links and expand / close menus in sub levels. Up and Down arrows will open main level menus and toggle through sub tier links. Enter and space open menus and escape closes them as well. Tab will move on to the next part of the site rather than go through menu items.
Telehealth mental health support
Visit the "Benefits" tab on your member portal to see what is available to you
Cigna – CignaBehavioral.com
Kaiser – Video Visit
UMR – Teladoc
BCBS – Doctor on Demand
Your telehealth benefits provide safe, convenient access for you and your family to see a doctor when you need one – without leaving home.