Our Leadership Team
All over the world, workers of The Lutheran Church - Missouri Synod bring the gospel to a world sorely in need. And for fifty years, the Concordia Plans have provided benefits to protect those workers, leveraging our collective numbers to bring quality benefits to all.
Rev. Ken Krueger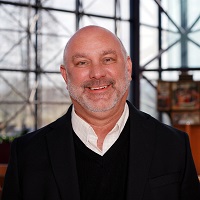 Rev. Ken Krueger is an ordained LCMS pastor. From 2016 to 2022, he served as CEO of the Lutheran Federal Credit Union. In other church work, Ken also served as pastor of Grace Celebration Lutheran Church in Cordova, Tennessee; as the president of Gethsemane Lutheran Church and School in Tempe, Arizona; and on the boards of various organizations, including Concordia Historical Institute. Ken also is the founder and president of MinistryFocus, an LCMS recognized service organization dedicated to assisting LCMS rostered church workers who are struggling with educational debt in relation to their income.
Prior to seminary, Ken served as CEO of the American Red Cross Grand Canyon Chapter, as both the VP of Strategic Development and the VP of Planned Giving at Arizona State University, as a public health worker with World Relief at Guantanamo Bay, as a Peace Corps Volunteer in Nigeria, and as a strategy consultant and research manager in San Francisco and Washington, D.C., respectively,
Educationally, Ken has earned a Master of Divinity degree from Concordia Seminary, Juris Doctorate and Master of Business Administration degrees from the University of Virginia, a Master of Public Health degree from Boston University and a Bachelor of Arts degree from St. Olaf College in Minnesota.
Ken and his wife Amy are blessed with two daughters, as well as with a Tibetan spaniel named Buzz. Each Fall Ken travels to Green Bay at least once or twice to watch his beloved Packers, the 13-time NFL champions. Ken began going to Packer games with his father in 1972 and not only is a season ticket holder, but also an "owner." His "owner's box" is outside and comprised of four seats on a metal bench.