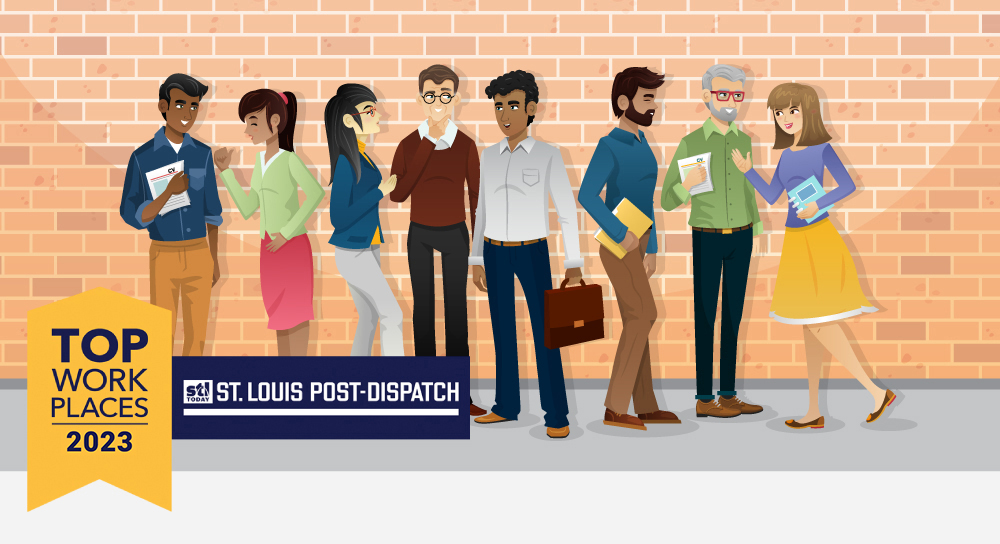 Explore the benefits of becoming part of our team!
At Concordia Plans we are aligned in faith with a passion to serve and focused on making a difference for our ministries. You can grow your professional career here in a faith-filled environment.
Here at Concordia Plans we have an enviable culture: Family first, flexibility, kindness and compassion.
We are enterprising and dynamic: always looking at best practices to be trendsetters and leaders in the benefits industry.
We are guided by our values: compassion, integrity, excellence, stewardship, and accountability. If these align with your values, this could be the next stop on your journey.
At Concordia Plans we take care of you as a person. As a benefits provider, we offer our exceptional products to our employees. Our affordable comprehensive benefit package includes:
Medical/dental/vision insurance.
Vacation, wellness and personal time off.
Life insurance, disability insurance and maternity leave.
403(b) savings plan.
Pension plan.
When people join our team at Concordia Plans, they tend to want to stay. We invite you to explore the options we offer and encourage you to reach out if this sounds like a place you want to be.

Kara Simon

Marketing

I was drawn to Concordia Plans because of its overall mission to serve others. What keeps me here is the thriving business environment, where I feel challenged and supported to do meaningful work. Leaving the corporate world to work for a nonprofit doesn't have to mean giving up that stimulating environment—at Concordia Plans, it means working with a community of business professionals united for a greater purpose.
Claudia Ferguson

Billing Services

The great thing about Concordia Plans is it's a Christian-based organization with outstanding benefits. We take pride in serving and supporting our customers and we're always looking for ways to improve. It's a blessing to work for this company.
Louis Johnson

Ministry Engagement

I moved to St. Louis and joined Concordia Plans almost nine years ago after working 25 years in the secular world in the Twin Cities. What I've loved about CPS from the beginning was the focus on serving ministries and caring for workers. That mission and focus is why I'm still here!
Paul Snyder

Retirement Educator

I'm part of a family with many church workers, and I went to an LCMS college (River Forest), so many of my friends serve the church, too. I love working for Concordia Plans because I understand the needs of those serving the church, and I enjoy being a part of their pathway to financial and retirement security.
Amanda Bello

Health & Welfare

The people, the atmosphere, the overall mission… This is what I like about Concordia Plans. I love being able to help those who are serving the church. It's a blessing to be able to work at a place I enjoy going to every day.
Brad James

Ministry Engagement

Working for Concordia Plans gives me the opportunity, as a lay person, to serve those who are serving in ministry. It's rewarding to help church workers better understand their benefits and equip them to use those benefits to their fullest
Meg Nichols

Health & Welfare

The great thing about Concordia Plans is the importance placed on work/life balance. Seldom do you find an organization that equally promotes professional development along with spending time with your family.