Survey says… you need to save for retirement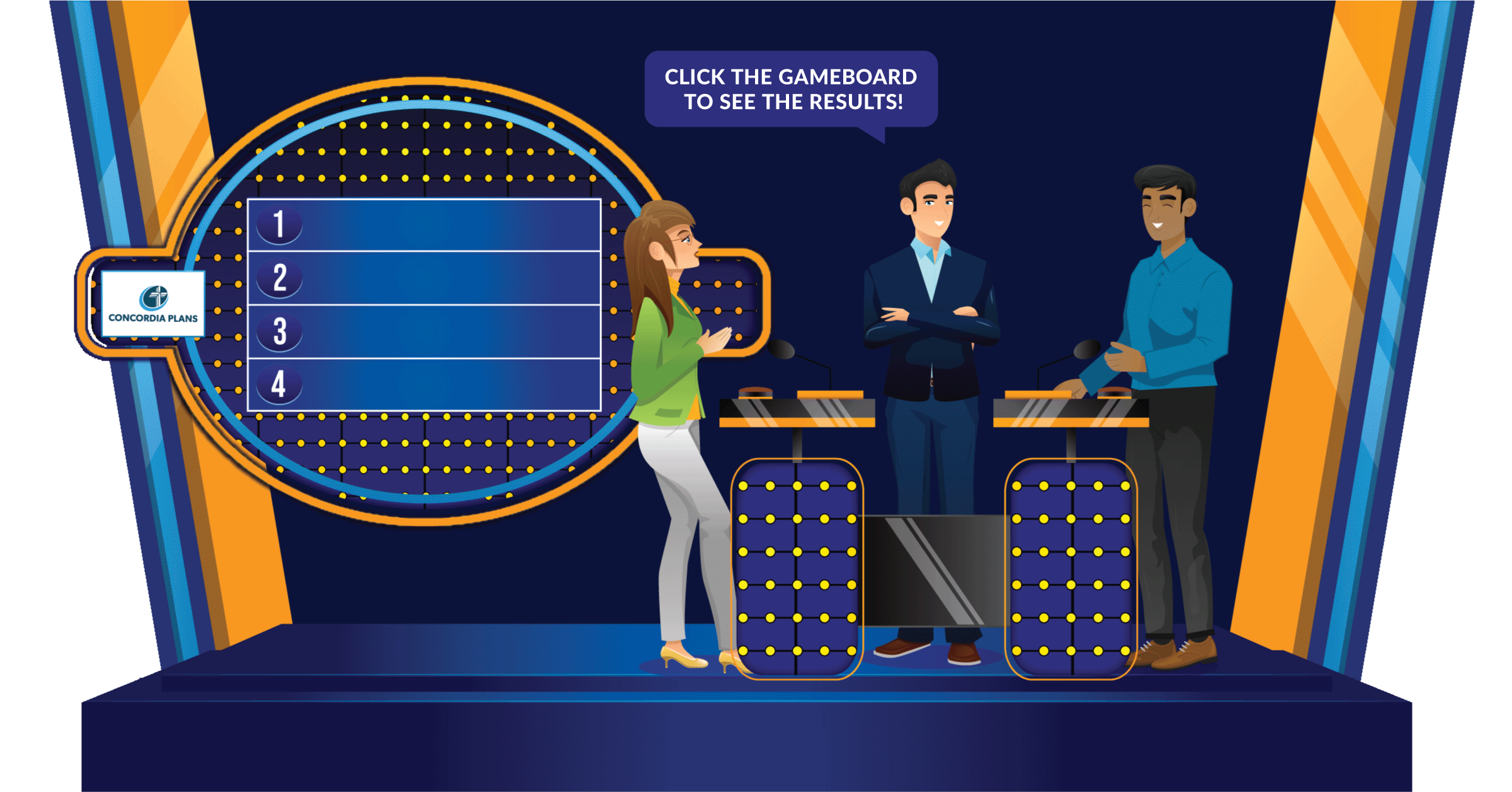 We've got the top answers on the board — We asked financial experts, "Why do you need to save for retirement?"
You can find the answers and a winning strategy for your retirement during our Concordia Retirement Savings Plan 403(b) Spring Enrollment now through March 18.
Save for retirement
Your Concordia Retirement Plan pension and Social Security benefits are valuable and provide a good base for your retirement income needs, but you also need personal savings to help ensure that you are ready for retirement.
While invested in our expertly selected funds, your money has the opportunity to grow and compound over time, so you'll have even more income in retirement. Plus, our low investment fees mean more money stays in your account.
3. Pay less money to Uncle Sam
You can save on a pre-tax basis and lower your taxable income now or you can save on an after-tax Roth basis with the opportunity to have tax-free income in retirement. If you can't decide, you can save both ways. In addition, eligible workers can apply for the Saver's Credit on their taxes, and rostered workers have even more tax savings opportunities.
Traveling across the country, volunteering at your church, playing with grandkids — everyone's idea of retirement is different. Saving for retirement in the CRSP 403(b) will help provide you with the income you need, so think about all the things you want to do and get motivated to save!
Hit that buzzer before time runs out!
Take action during CRSP Spring Enrollment which runs until March 18. Sure, you can start saving any time — or you can start saving now! Don't delay!