Concordia Plans named a 2022 Top STL Workplace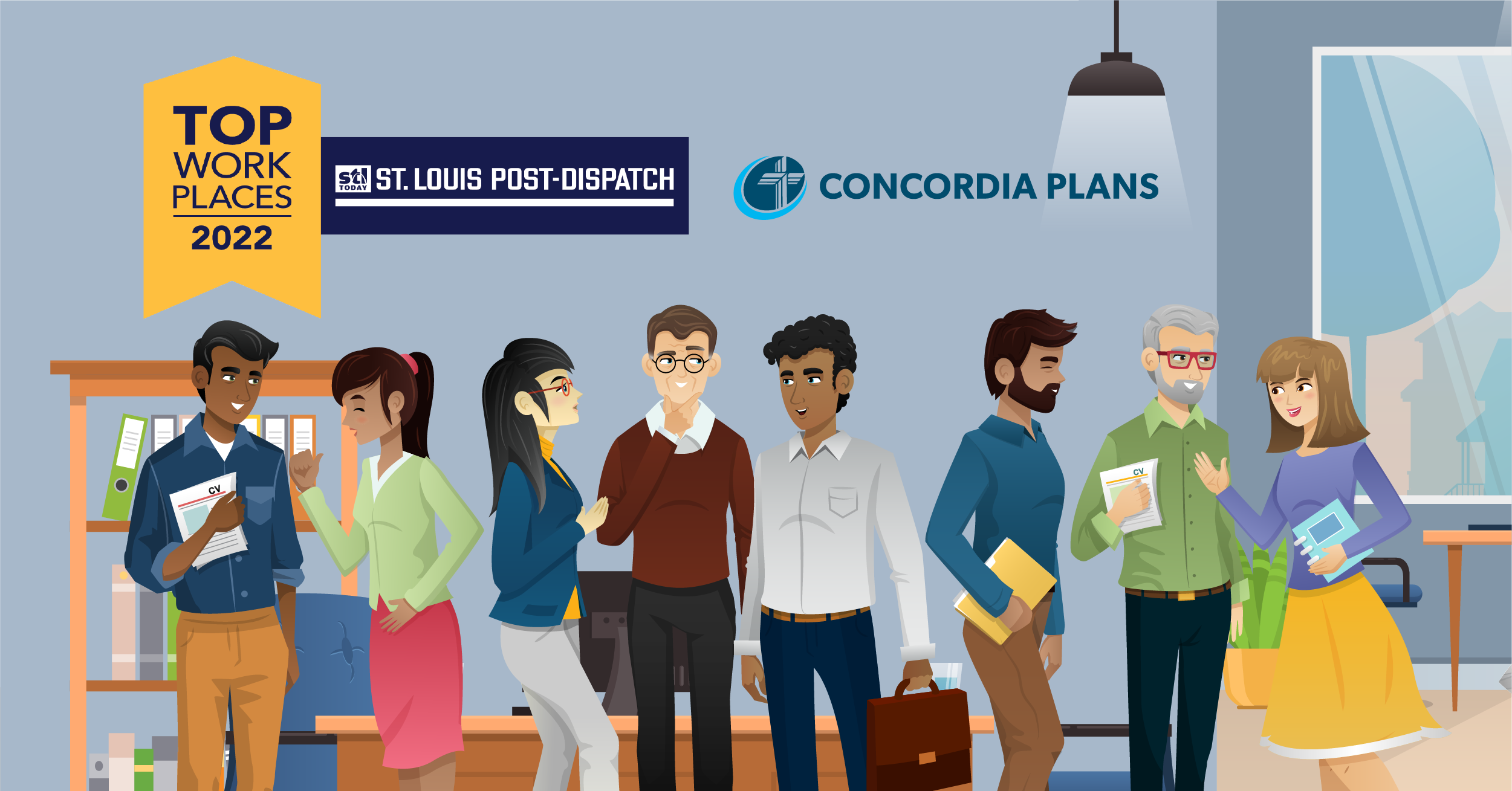 Concordia Plans is proud to be named a Top Workplace in St. Louis for the second straight year! "We are honored to receive this award again in 2022, but even more, we are humbled by how this honor came to be," said Jim Sanft, President and CEO. "It really doesn't matter what I say about our work at Concordia Plan Services. What matters is how our team feels about our work environment that reflects a culture of care and compassion, and that supports them as they serve the ministries and workers of the LCMS."
An engaged staff is a big part of our success at CPS, and for us success means living out our mission of serving ministries and caring for workers so that the Word of God spreads. This means more people coming to know Jesus and the peace, love and comfort God provides.
When CPS employees were asked to describe our culture, three words rose to the top: Caring, Compassionate and Integrity.
They also acknowledged the importance of their relationships with their managers, rating highly that their managers care about their concerns. Cultivating this type of relationship is important to us, and we believe it's critical to foster these connections between supervisors and team members to create an environment where employees feel valued and can see their feedback matters.
CPS operates under the guidance of strong values, and more than 80% of our team indicated a strong alignment with the organization's core values: Accountability, Compassion, Excellence, Integrity and Stewardship. This compares to an average score of 65% among other organizations. When an organization's staff is aligned strongly with company principles, it helps build a solid foundation and allows for a better team that is equipped to handle change and challenges as they arise.
There are many reasons Concordia Plans is a Top Workplace—a great benefits and compensation package, a focus on work/life balance, challenging tasks that leverage employees' strengths, experienced staff, flexible work schedules … just to name a few. But the best reason? "It's our people and the commitment they show day after day to making this organization special," said Sanft.