Promote good nutrition with your co-workers using the 'Produce Promise Challenge'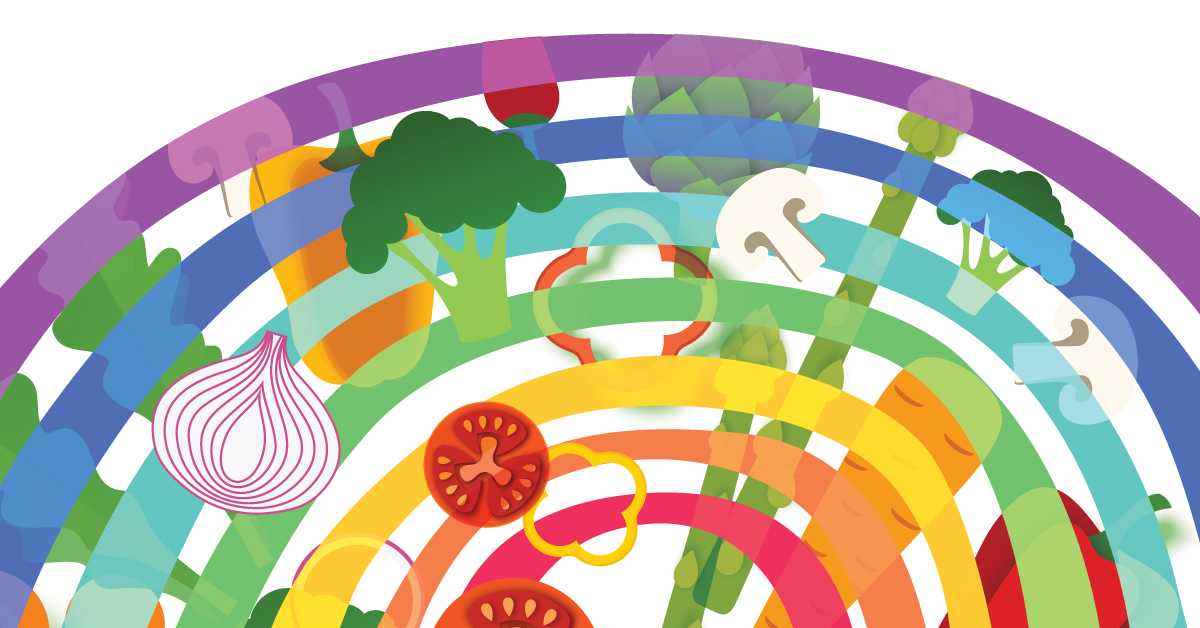 Welcome to National Nutrition Month, where the theme is "Celebrate a World of Flavors." We're celebrating with an easy Challenge that you can try at your ministry.
Copy and paste the following text into an email and attach the PDF to get the word out.
God gave us a promise and symbolized it with a rainbow. During National Nutrition Month, let's think about the colors of the rainbow and fill our plates with colorful produce as a promise to Him: taking care of our physical bodies through good nutrition.
How to: As you eat a serving of a certain color produce this month, color in a raindrop. Once you fill the whole page, turn it in for ___________ [enter reward].
Remember to eat a variety of colors of produce this month. Don't be afraid to try something new!
Duration: This Challenge can be done for any length of time (a week, all month).
Reward ideas:
A piece of fruit.
Fruit basket.
Grocery store or farmers market gift card.
Water bottle.
Looking for additional ideas? Check out the Academy of Nutrition and Dietetics "Nutrition Month Toolkit."