Show your co-workers how to be ready to 'Bust Out of Bronze'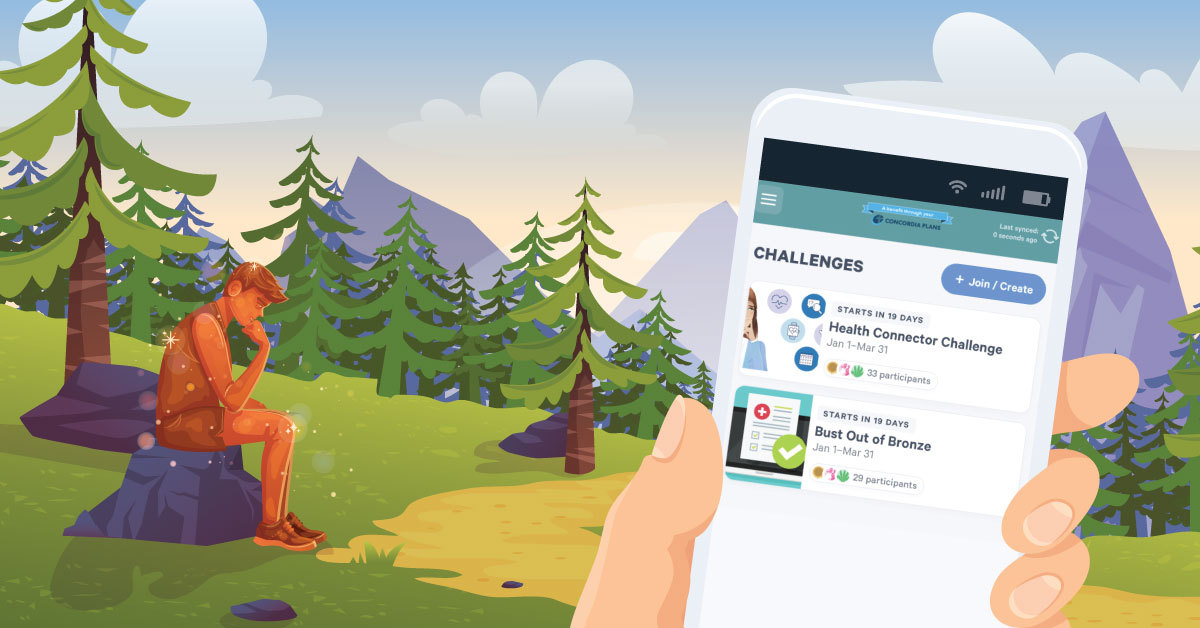 In 2022, we're encouraging workers to "Bust Out of Bronze" status in Vitality! To help members get a head start, we're offering challenges in the first three months of the year that can total 600 bonus Vitality points for members. These challenges are mentioned in the Wellness Champion Forward emails. However, as the Wellness Champion, we know you may get some additional questions regarding how to access these challenges. Follow these helpful tips or reach out to megan.sherman@concordiaplans.org for more information.
MoveSpring Challenges
Completing Challenges

To receive bonus points in Vitality, members will self-report activity completion in the MoveSpring Challenge app which can be downloaded from the Apple App Store or Google Play.
Once logged in to the MoveSpring app, join the challenge and complete the required challenge activity. This will require participants to leave the MoveSpring app and access activities through Vitality or the Concordia Plans website.
Once a member has completed the challenge activity, go back to the MoveSpring app, click "Log activity" and "Swipe to complete" the activity. When a member is showing 1 out of 1 goal completed, they have successfully self-reported and completed the challenge bonus point opportunity.