Earn Vitality Points when you complete the MoveSpring Challenges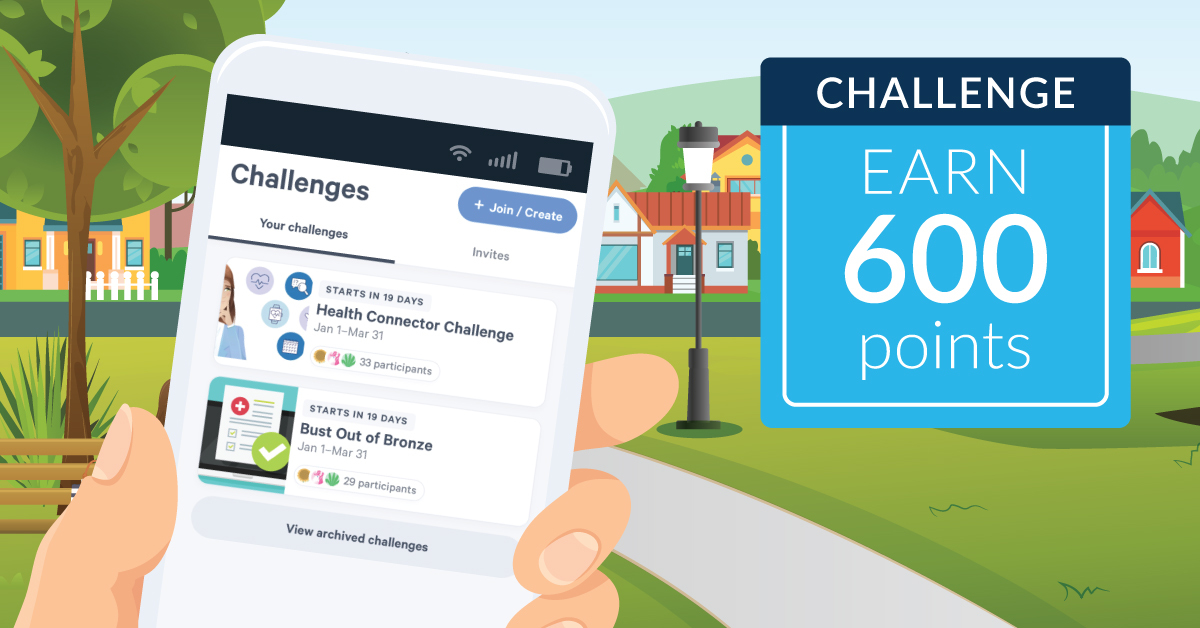 MoveSpring is an easy-to-use, new challenge platform through Vitality that lets you choose the challenges that fit your health goals. Complete assessments such as the Vitality Health Review (VHR), Vitality Check (VC, also known as a biometric screening) or the Concordia Plans Health Connector tool and you can earn up to 600 bonus Vitality points within the first 90 days of 2022. Join these challenges today to learn more about your current health status, set 2022 wellness goals, earn rewards and "Bust Out of Bronze" status in Vitality.
"Bust Out of Bronze" Challenge
Jan. 1 – March 31
Complete the following Vitality activities

Vitality Health Review
Vitality Check
Mental Well-being Reviews
Physical Activity Review

Earn 500 bonus Vitality points
Health Connector Challenge
Jan. 1 – March 31
Receive a wellness program recommendation from the Health Connector
Earn 100 bonus Vitality points
Sign up for the "Bust Out of Bronze" Challenge
Click "Join Challenge" when logged in to MoveSpring to view all active challenges.
Need help registering? Follow these helpful tips.