Protect your financial wellness using these resources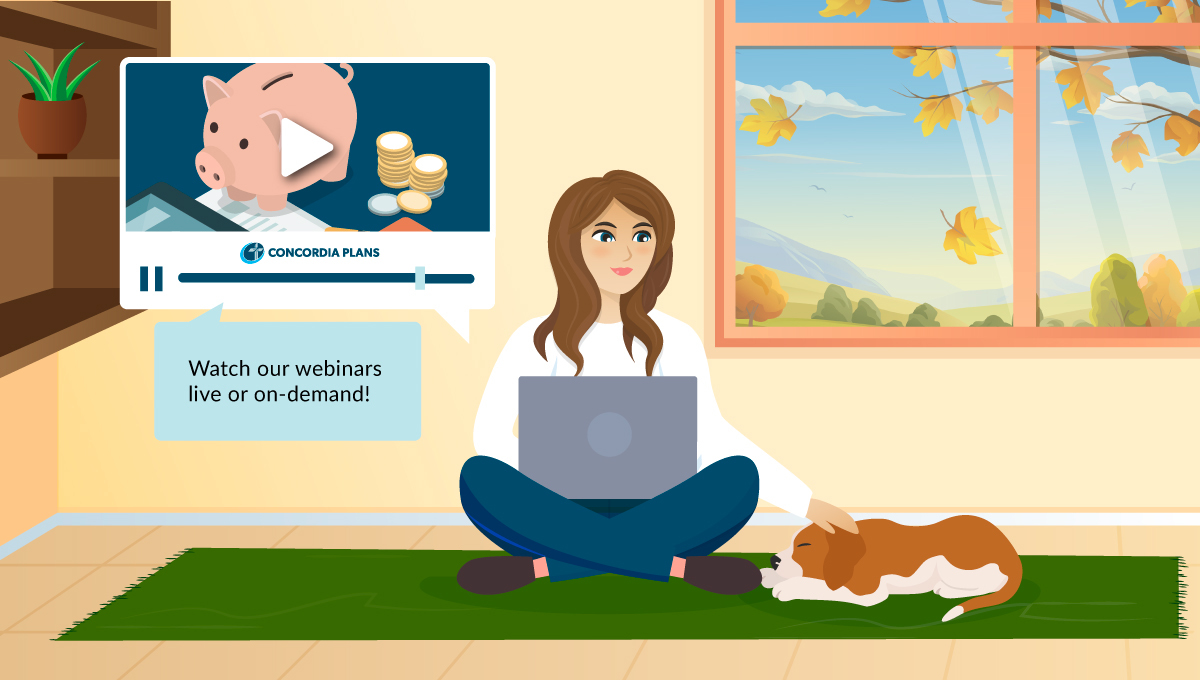 The Concordia Plans Financial Education Team has been providing monthly webinars on a variety of financial topics to help you with your financial wellness. These webinars can be attended live, or you can access them on-demand and are available to anyone that could benefit from topics, like:
Student Debt
Building a Better Budget
Social Security Basics
Pre-Retirement Planning: Retirement Readiness
Pensions and the Concordia Retirement Plan
Click here to view the list of on-demand webinars available today and a list of the remaining webinars scheduled through the end of the year.
Don't forget! If you have a Vitality account, you can earn Vitality points for watching these videos or participating in other financial wellness activities. Go to www.powerofvitality.com > Points > Points Planner > Financial Wellness to learn more about the Financial Vitality Point opportunities.