Help your co-workers avoid diabetes by living healthier lives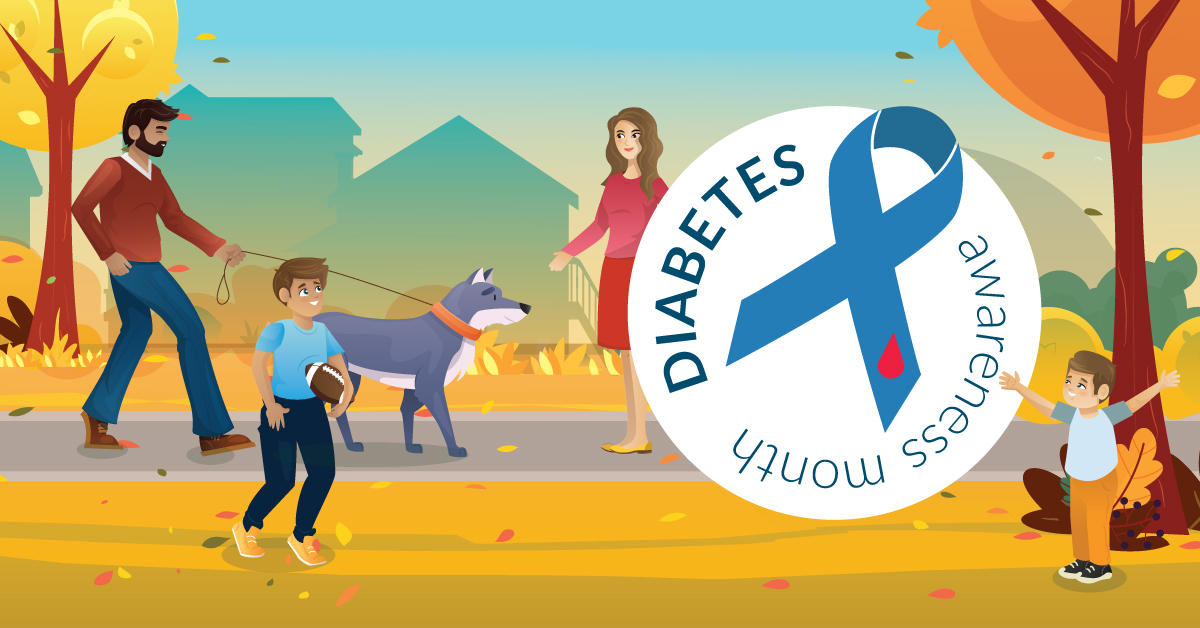 November is National Diabetes Awareness Month. According to the most recent National Diabetes Statistics Report 2020, just over 1 in 10 Americans have diabetes and approximately 1 in 3 have prediabetes. Chances are diabetes may impact your life or the life of close friends, family and co-workers. As Wellness Champion for your ministry, you may be wondering how you can make a difference. There are several ways you can help promote healthy lifestyles and even ways you can connect members to services and programs they could benefit from without having to know if they are someone with diabetes or pre-diabetes. Even the smallest efforts can make a big difference!
Environment: Moderation is key. The occasional donut day in the office or after church service is nothing to shy away from completely. However, if it's a more common occurrence than not, it may be time to suggest some healthy alternatives. Greek yogurt parfaits, fruit, smoothies or a crockpot of oatmeal are some possible solutions. Offering water instead of sugary drink options is also another easy way to reduce the amount of sugar options for those around you.
Annual Screenings: Early detection of any chronic condition can help individuals act on managing their condition before possible complications. As Wellness Champion, you can help promote annuals screenings as a way for members to determine if they are at risk for diabetes or any other conditions. Click here to locate an example email you can send to your workers.
Help bridge the gap: Concordia Health Plan members have diabetes solutions that are available at no cost to the member and enrolled dependents. You may know about these solutions, like Livongo and Virta, but you wouldn't be expected to know which members at your ministry would be eligible or could benefit from them. Luckily, we have a tool called the Health Connector that helps bridge that gap. By promoting the Health Connector to your members, you'll be connecting them to a triage-style digital questionnaire that accounts for their health priorities, health risks and readiness to change.
Example of Health Connector script for members (copy and paste into an email to your ministry workers)
Looking for guidance on the health solution that could benefit your health plans and goals? Click here to access the Concordia Plans Health Connector. Answer a few, short, and confidential questions and you'll be connected to health and wellness solutions that could be a good fit for you."