Are you ready for a Synod-wide Challenge?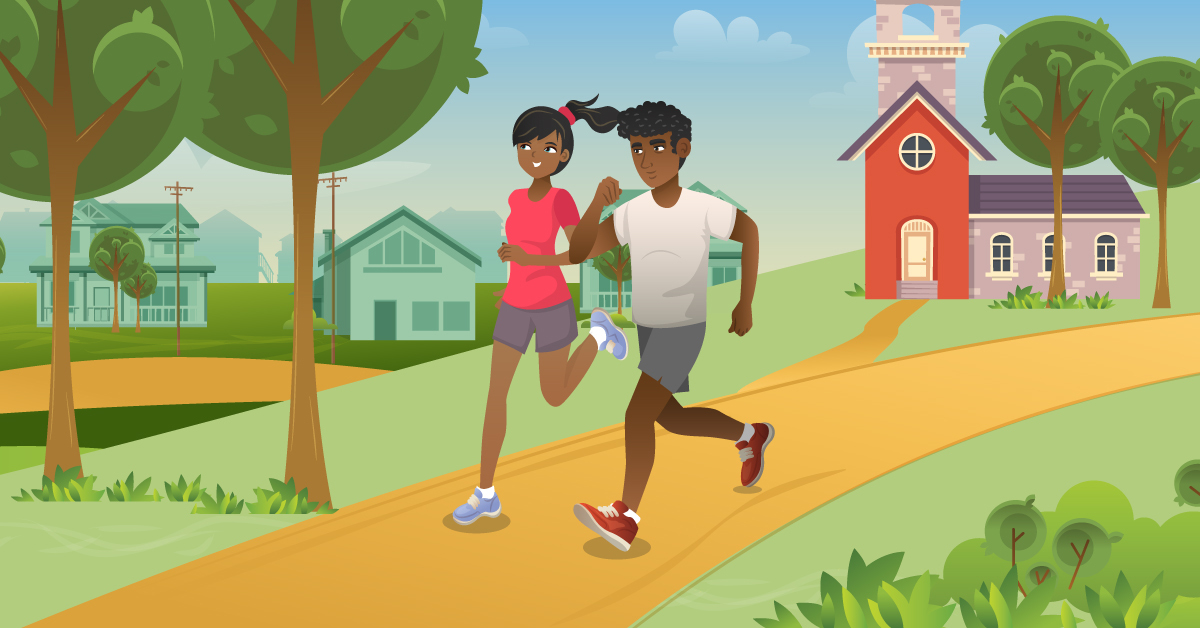 Have fun competing with fellow LCMS workers while pumping up your workout routine and earning rewards in our next Vitality challenge.
The Synod-wide Workout Challenge encourages you to find a friend (or four) to form a workout team. Each day that you complete and record a standard or advanced workout within Vitality, you earn 1 challenge point for your team. Whether you walk 10,000 steps a day, take a ride on a stationary bike or participate in group exercise class, your workouts can help you and your team earn rewards.
Follow the below steps to join and participate
Register & Build

Registration 8/1 – 8/22
Login to powerofvitality.com and click on Community > My Challenges. Join the Challenge and Accept the Rules of the Road.
This is a Team Challenge, therefore, you'll need to create or join an existing team. A minimum of two and maximum of four are allowed per team. If you are creating a team, you can also search and send invitations to Vitality members to join.

Sync Up

Double check that you have an approved fitness device or smartphone app synced to your Vitality account.
It is also recommended to download the Vitality Today app from the App Store® or Google Play®. After you download the app and login for the first time, you will remain logged in for easy access to your favorite Vitality tools and resources.

Need help getting synced up? Contact Vitality at 877-224-7117 or wellness@powerofvitality.com.

Workout

Challenge 8/22 – 9/6
Complete standard or advanced workouts within Vitality during the duration of the Challenge. Only one verified workout per member per day will count toward the Challenge. You can choose to participate in a variety of ways such as submitting verified home/gym workouts or working out with a wearable device that is synced to Vitality.
Standard workouts equal 10 daily points in Vitality = 10,000 steps, 30 minutes at 60% heart rate, verified gym workout, 200 calories burned during exercise session*
Advanced workouts equal 15 daily points in Vitality = 15,000 steps, 45 minutes at 60% heart rate, 300 calories burned during exercise session*
*Apple Watch users have personalized calorie threshold based on the weight you enter in your iPhone's Health app. You can find your calorie threshold on the Vitality Today app – go to Health App > Active Calories.
For more information on standard and advanced workouts go to : https://www.powerofvitality.com/vitality/learning_center/gtv/physical_activity#workouts

| Individual Prize | Number of Standard/Advanced Workouts |
| --- | --- |
| 50 points | 1 – 5 Workouts |
| 100 points | 6 – 10 Workouts |
| 150 points | 11+ Workouts |
| Team Prize | Place |
| --- | --- |
| 200 points | 1st place |
| 100 points | 2nd – 10th place |
For Challenge support, contact Vitality at (877) 224-7117 or wellness@powerofvitality.com
We look forward to having you join the challenge! If you have additional questions, you can reach out to megan.sherman@concordiaplans.org