Co-workers who assess their mental well-being can earn Vitality Points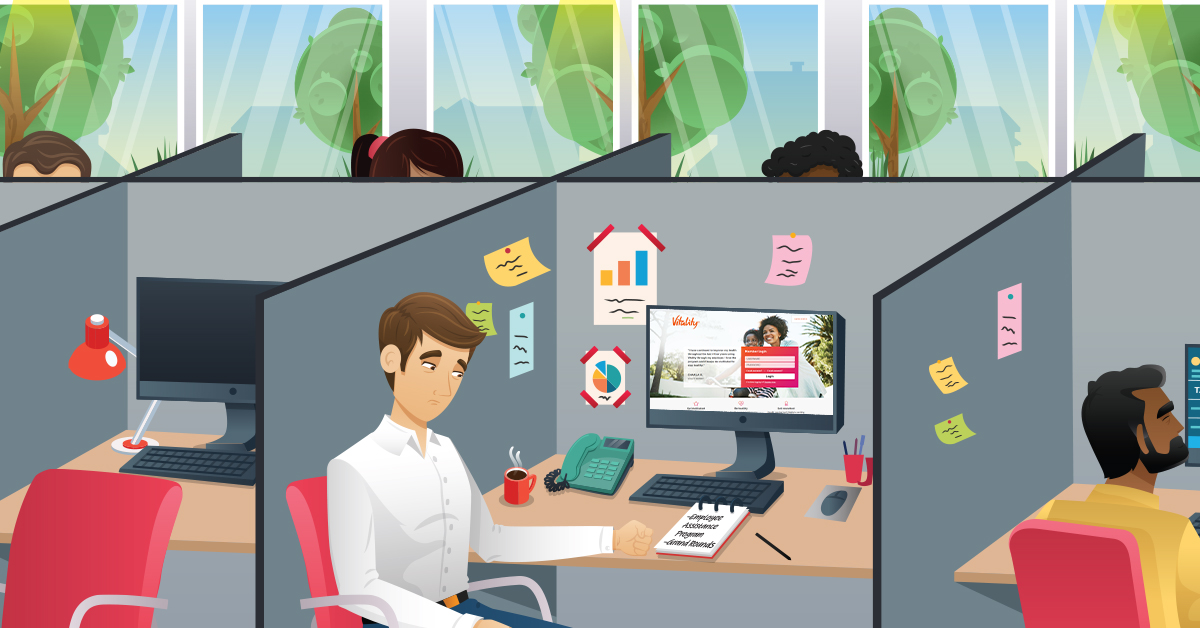 Daily challenges can be stressful, especially when they exist over a long time. In May, Vitality members will have the opportunity to address and manage their stress through the next Synod-wide Mental Well-being Challenge.
The Challenge will encourage members to complete a series of three Vitality Mental Well-being Reviews to help assess and manage emotional health. After completion of the reviews, members will be eligible to earn bonus Vitality points but more importantly they will receive recommendations to help understand and improve overall mental well-being, including stress.
Click here to view a list of Mental Well-being Review, Frequently Asked Questions and look out for more challenge details that will be shared in the May edition of the wellness champion emails that can be forwarded to your co-workers.
2021 Synod-wide Mental Well-being Challenge (May 1-31)
What is my psychological well-being?
75 points
Identify my stressors
75 points
Identify my social support network
75 points
Challenge bonus*
+100 points
TOTAL
for completing all reviews before 5/31/2021

325 points