Invite your co-workers to take the National Nutrition Month Challenge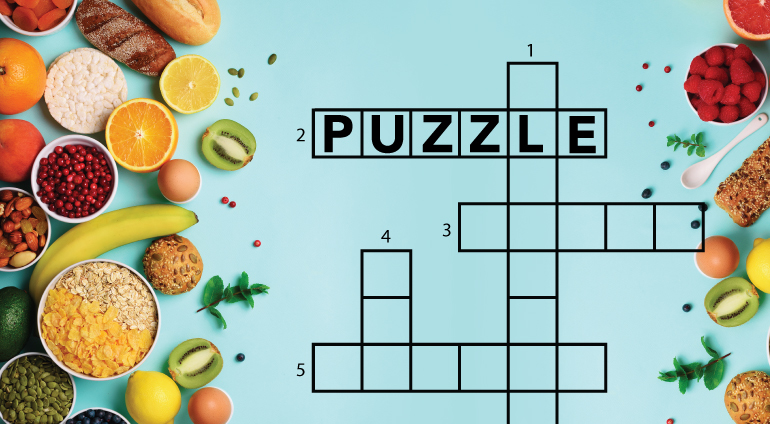 Test your co-workers nutrition knowledge with a fun and challenging crossword puzzle.
Challenge length: One day or one week – it's up to you!
Participants: This Challenge can be easily done with everyone!
Rules: Complete the crossword puzzle and return to the Wellness Champ by a defined date/time. An answer key is provided to help you determine the winners.
Reward: You can:
Award each co-worker who completes the puzzle.
Award the co-worker who completes the puzzle the fastest.
Put all completers in a drawing for a grand prize.
Prize ideas:

Vitality Points – contact Megan Sherman to learn more.
Water bottle.
Grocery store gift card.
Amazon gift card and encourage purchase towards:

Measuring cups.
Water bottle.
Lunch box.
Steamer basket.
Storage containers.
Blender for healthy smoothies.