Ideas to motivate your co-workers to personalize healthy, nutrition habits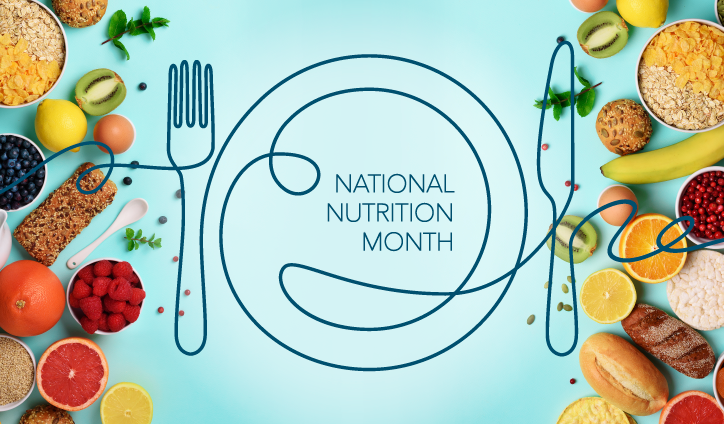 There is no one-size-fits-all approach to nutrition and health, which is why National Nutrition Month is all about personalizing your plate this year.
Eating right can become confusing and daunting especially when people try to adopt trendy diets that aren't personalized towards an individual's personal food preferences or needs. So, what can you do to "personalize your plate" and encourage your workers to develop healthy habits? Here are a few simple ideas:
Make learning fun! The Academy of Nutrition and Dietetics has links to interactive games for kids and adults to make learning about nutrition and physical activity fun. Share these activities or even incorporate them into a monthly challenge for your co-workers.

Support health with nutrition. Here is a great, quick article you can share with your co-workers on how nutrition can support a strong immune system.

Move along. Schedule daily walks (in person or virtually through meeting invite reminders) to raise awareness of how much activity your co-workers make time for each day. Extend the time or distance of the walks each week to gradually increase steps and fitness.

Share resources. The Academy has a toolkit that provides you with several handouts, social media messaging and graphics, as well as other tips for promoting National Nutrition Month. Check it out!
Encourage your co-workers to find out what nutritional approach works best for them!