Breaking down biometrics: Vitality Check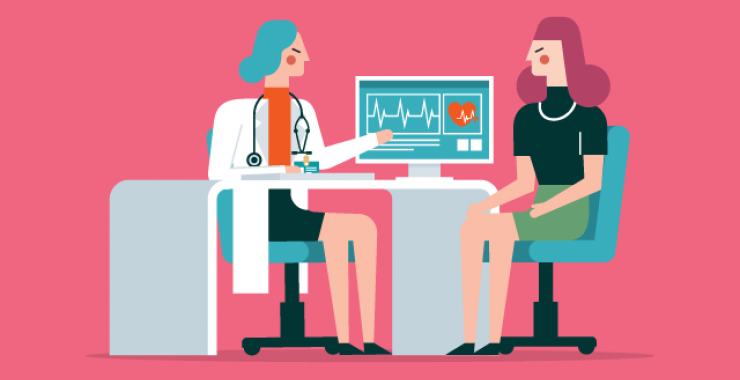 Vitality has added new ways for members to get their biometric screening. It's known as a Vitality Check. Below is a list of frequently asked questions to help you become more familiar with the biometric options and to also help answer some of the inquires you may get from your co-workers. If you have additional questions please reach out to megan.sherman@concordiaplans.org
Q: What is a Vitality Check?
A: Also known as an annual biometric screening or assessment, the Vitality Check helps identify which areas of your health are strongest and which may need some work, as well as your risk for any potential health problems like diabetes or heart disease. It includes physical measurements such as height and weight and a blood draw to determine one's fasting blood glucose levels, blood pressure, total cholesterol and body mass index.
Q: What are my options for scheduling a Vitality Check?
A: There are several options for scheduling your annual biometric screening. If you choose to schedule through Quest or Wellness Corporate Solutions, you may be asked to provide personal information to verify eligibility when scheduling your appointment.
To schedule a Vitality Check, log in at www.powerofvitality.com > Health Profile > Vitality check and locate the Quick links to get started. When scheduling with Quest or Wellness Corporate Solutions, you'll be asked to create an account, therefore will be asked to provide some personal information.
Quest Diagnostics:

Local patient service centers: Search by zip code to view participating centers near you. Choose a preferred location and then select an available date and time for your screening appointment. Review and confirm your screening appointment and follow the instructions provided to prepare for your screening. A confirmation email will also be sent to you with

Wellness Corporate Solutions:

Screening Vouchers: Choose the patient center of your choice (LabCorp, CVS Minute Clinic, Escreen). Follow the unique and detailed instructions located on the voucher to search nearby screening locations and schedule appointments. Instructions and the process of scheduling appointments vary based on your chosen patient service center. Bring your completed screening voucher to your appointment.
Onsite Screening: If your employer has chosen to offer an onsite screening at your location, choose the onsite screening option to view, schedule and/or modify screening appointments.

Your Primary Care Physician: If you are unable to utilize the partner lab or pharmacy, you are welcome to schedule an appointment with your primary care physician. Please note: If you choose this option, you will be responsible for taking the Vitality Check Form with you to your appointment and submitting your results to Vitality utilizing the Vitality Check form instructions. Log in to www.powerofvitality.com > Health Profile > Vitality Check > Quick Links: Submit your Vitality Check Form for additional details.
Q: What is the cost for a Vitality Check?
A: If you have your Vitality Check done with a partner lab (Quest or Wellness Corporate Solutions) and you have not already had a Vitality Check this program year, then there is no additional cost for your Vitality Check. If you utilize your primary care physician, however, you may incur costs for tests or orders that are outside the annual preventive exam.
Q: How soon should I have the results from my screening?
A: This will depend on where your Vitality Check is administered. If you have your Vitality Check with a partner lab, it may take two to three weeks for Vitality to receive an award for your results. If you have your screenings done elsewhere and will be submitting the results yourself, you can expect to see your points awarded within two to three business days of your submission.
Q: Will Vitality share my Vitality Check results with anyone?
A: No. Per HIPAA, Vitality will keep your health results completely confidential.
Q: What are healthy ranges for Vitality Check results?
A: For results that fall within a healthy range, Vitality relies on the research of the National Center for Health to define a healthy range for each biometric result.
To view additional information regarding your health results, reasonable alternatives including a biometric physician waiver and other details around your Vitality Check please log in to www.powerofvitality.com > Health Profile > Vitality Check.