Engage healthy habits while social distancing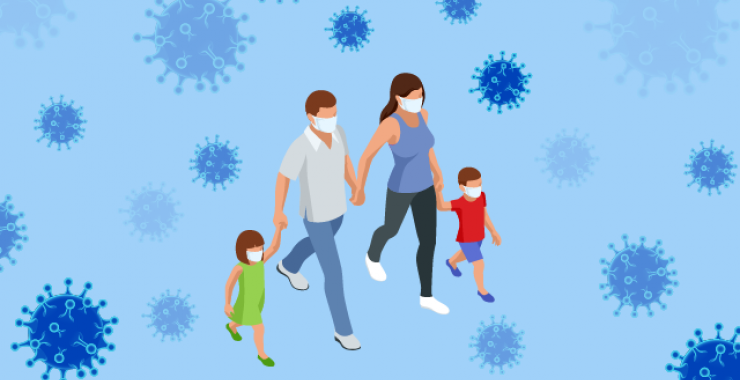 Creating healthy habits is something we talk about when encouraging a culture of well-being. Recently, these healthy habits have been challenged as the COVID-19 pandemic is forcing us to socially distance ourselves from our places of work, churches, schools, fitness/gym facilities and other environments – places we rely on to provide routine and structure throughout our days.
Here are some tips to help you re-engage those healthy habits while adjusting to new routines in your home environment.
Daily prayer and gratitude. Acknowledge your fears, anxieties, concerns and continue to offer them up in prayer. Maintain a sense of hope and positive thinking; consider keeping a journal where you write down things you are grateful for or things that made you happy throughout the day.
Staying active. You may be without a workout facility, but there are several indoor and outdoor activities that you can engage in for your physical health. Check out these options provided by the American College of Sports Medicine.
Healthy eating. While your kitchen may be stocked with all your favorite comfort foods, you still want to practice moderation and mindful eating. Schedule time to plan and prepare healthy snacks and meals, as well as stock up on fruits and vegetables. You can cut your fresh produce and store in the freezer or purchase sturdy veggies and starches like broccoli, Brussel sprouts and sweet potatoes that keep for a long time outside the freezer.
Virtually socialize. Reaching out to people you trust is one of the best ways to reduce anxiety, depression and loneliness during social distancing and self-isolation. Continue to connect with friends, family, co-workers and others in your community. You can use the telephone, email, text messaging, social media, Skype or FaceTime to connect.
Sleep routine. Stress and anxiety can interrupt sleep routines, but especially during times of crisis. You may want to take a break from the media and news a few hours prior to your scheduled bedtime. Try reading a good book or taking deep breaths while reflecting on the positive parts of your day.