Go for Gold in 2020! (Part 3 of 3)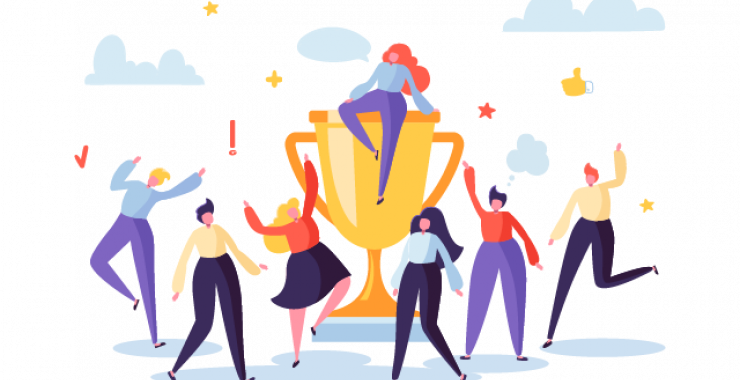 We're 60 days into "Going for Gold." For our third and final month, you have some choices to make – how will you fill in your "electives" to finish getting to Gold?
Day
Task
Time
Points
Done
Any
Complete verified workouts:
3 standard workouts per week = 30 pts x 4
Varies
120
3 light workouts per week = 15 pts x 4
60
Any
Complete weekly bible study
Week 9-12 (35 pts each week)
Varies
140
Any
Attend/ view first quarter Vitality Health FYI webcast
30 Minutes
50
Any
Run a retirement projection with Retirement ConnectionUpload proof to your Vitality account using the Vitality Today app
10 Minutes
50
Any
Complete 3 action sets
150
Any
Complete 3 Interactive tools
225
Any
Play Vitality Squares
2 Minutes
30
Any
Electives
(select as applicable to you for a minimum of 475 points)
Grand Rounds registration (points awarded once per lifetime)
200
Dental screening
200
Nutrition Course
300
Virta application (for type 2 diabetics only)
100
Naturally Slim – weekly lesson completion
Lessons 2/24 -3/30; 5 points each week x 6
30
Eye exam
200
CPR certification (via American Red Cross or American Heart Association)
125
First Aid Certification (via American Red Cross or American Heart Association)
125
Total Points | Month 3
825 + electives
Month
Points
Month 1
1,890
Month 2
2,810
Month 3
825 + 475 in electives
Total Points
6,000 + = GOLD STATUS
Gold Status starts at 6,000 points (individual); 9,000 points (family/ spouses)
This is how each month may look for you.
Are you learning just how easy Vitality can be? And maybe seeing that it's a little fun, too? Stay in your groove–watching out for Synod-wide Challenges, webcasts and maybe even employer-sponsored events where you can continue to earn in 2020. Plus, all of those points you're accruing to move you through status levels is racking up points for you to spend. How will you reward yourself when you get to Gold?