Go for Gold in 2020! (Part 1 of 3)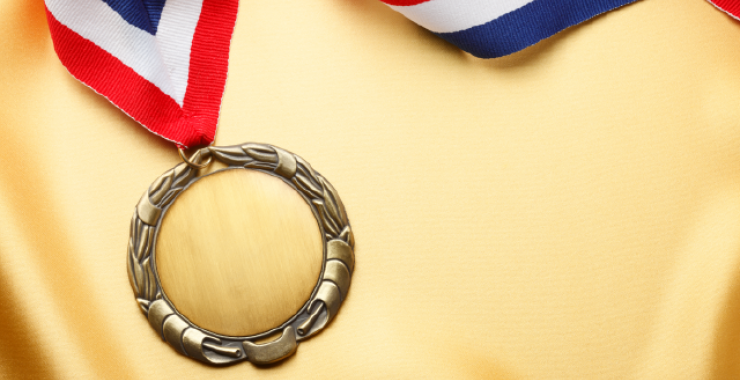 Last year, we encouraged LCMS workers to Shoot for Silver, and boy, did we ever! By September, we were well on our way – 26.5% of LCMS workers at Silver Status or higher. That's the highest ever! Well, this year, we're marching past silver, and we're going to Go for Gold!
The Vitality Team has learned the higher the status someone has the more they get out of the program (namely in regards to lowering their health risks, but also in rewards!). Hopefully, by now, you're seeing that being healthy (and reaping the rewards) is 100% doable and actually kind of fun!
Over the next few weeks and months, you'll learn from these monthly emails and online learning events that it's not only possible, but it's easy to reach Gold status! How to get to Gold will be broken down month-by-month and often will entail activities you're already doing for a variety of parts of your wellness.
Your homework: Complete this month's checklist. Then celebrate and look for more steps to come in next month's email!
90 Days to Gold! | Month 1
Day
Task
Time
Points
Done
1
Get registered
5 minutes
—
1
Vitality Health Review

First 90-day bonus
January Challenge bonus

(You must register for the Challenge and complete the VHR prior to Jan. 31.)

10 minutes

5 Minutes

500

250

500

1
Order a fitness device (if needed)

$100 fitness device subsidy available
Enroll in Active Rewards for a weekly exercise goal and the chance to earn even more points when you reach it!

10 minutes
—
2
Vitality Mental Health Review – all 3 parts
10 minutes
225
3
Vitality Physical Activity Review
10 minutes
250
3
Schedule Vitality Health Check through Quest or at your Primary Care Physician's Office
5 minutes
—
7
Connect your fitness device to account once it arrives
10 minutes
—
7+
Complete weekly Bible study

Week 1-4 (35 pts each week)

Varies
140
14
Play Vitality Squares
2 minutes
30
Total Points | Month 1
1895