2020: Go for Gold in Vitality!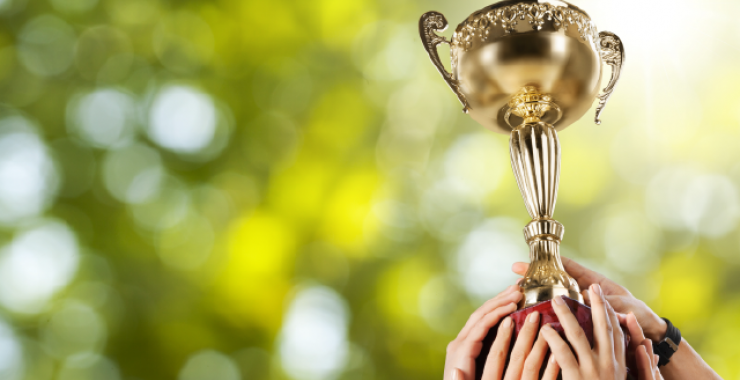 2019 Vitality was all about silver, and 2020 will be all about gold!
Our 2020 goal is to get LCMS workers to GOLD – together, we can do this! We will lay out month-by-month activities that will help you get your co-workers to Gold in 90 days (or less). And remember, anyone can jump in at any time throughout the year.
We'll continue to cover different health topics in monthly emails, but the overarching theme for 2020 is "Go for Gold!"
Now, you may be curious why we're giving such a big push for Vitality and the Gold status.
Why Vitality?
Vitality is an incentive-based health and wellness program that provides individualized guidance to lower health risks for those who engage in the program. Incentives are great for those who need some external motivation while the program's ability to customize for the individual makes it more impactful than general wellness guidelines. Plus, the individualization means it works to move from external motivation slowly towards internal motivation.
Why Gold?
Gold status is where activities or habits start to become more formed and long-lasting, meaning the health benefits are much bigger! We will again provide you with a detailed checklist on how to get to Gold. You and your co-workers may notice that it takes a little longer than it took to get to Silver, but rest assured that this extra time is cementing habits so they have a longer impact on you and your health.
What's in it for me? My ministry?
For you as a Wellness Champion: The 2019 "Shooting for Silver" campaign was a success! We ended 2018 with approximately 20% of the LCMS workers at Silver status or above. We set the aggressive goal of jumping 10% in 2019, aiming to end the year 30% at Silver or above. By September 2019, we were well on our way to that with 26.5% of LCMS church workers in Vitality at Silver or above! A big part of this was YOU!
Wellness Champions are an integral part of the health and wellness equation. You are the eyes and ears of wellness in your ministry. You are the cheerleader and the coach. We know that some days your impact may feel small, but even the smallest interactions or initiatives have a ripple effect that end up creating big waves in your ministry.
Concordia Plan Services aims to equip you and your ministry leaders the best we can to make health and wellness an impactful endeavor. One of the ways we do that is supporting you through the Wellness Champion network with tools and resources, while also bringing top-of-the-line programs like Vitality to your workers.
What this means for you: getting your workers engaged in Vitality not only can improve their initial health and wellness but the program helps to create the momentum for you. When momentum gets going, it makes your job easier. Plus, the program will help each person focus on what is uniquely beneficial to them.
For your ministry: There are so many hats and only so many heads … everyone in ministry has to wear more than one (or two or three or …) and to keep up, you need to be healthy. Every time an employee leaves, it puts a kink in your well-oiled machine's rhythm. It costs money, time and risks the effectiveness of delivering the Good News when workers aren't well or end up leaving.
Vitality engagement:
Keeps your co-workers on the job (fewer sick days)

75% of workers at Bronze/Silver had health related absence vs. 3.45% of workers at Gold/Platinum status

Contributes to lower turnover

11% turnover rate for those at Bronze or Silver vs. 6% for those at Gold or Platinum

Contributes to fewer workman's comp claims
Leads to decreased healthcare costs for the employer
Makes your co-workers more likely to report satisfaction with their job; satisfaction that could equal retention.
Help us take care of your co-workers by encouraging engagement in health and wellness. Get them started with this month's Challenge (see the next article). And remember – as a Wellness Champion, you play an important part in their health journey. They know you, they trust you and are inspired by you. Walk with them and remember we are always here to help!