How Vitality Helped Turn My Life Around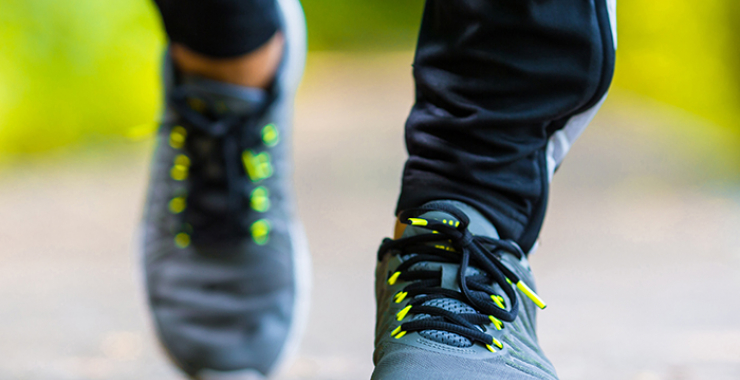 By Diedre Allen Grace Lutheran Church and School St. Petersburg, Fla.
Growing up in the 1970s and '80s meant playing outside until dusk — riding bikes and running around chasing bugs. As years were added to my life it seemed the minutes in the day lessened and things on my to-do list lengthened, leaving little time for running outside and playing with friends. It was almost like I went to bed young, carefree, fit and healthy but woke up the next day aged, stressed, lethargic and overweight! I knew I had to do something to get healthy, fit and happy again.
I started making better choices about what I ate and how I spent my time (less television and more walks with my dog). This worked for a while, and I soon added in gym time to my daily routine. I was feeling good and looking much healthier, like my younger self again.
Then at a previous employer, I heard about a program called Vitality.
I jumped into it by getting a new fitness tracker (bought discounted through the Vitality program). I leaned on our Wellness Champion to guide me to know what to do first. I set out to hit goals and to earn some points and rewards. I got a wellness check at my doctor's office and earned points. I got a flu shot and earned points. I tracked my workouts and earned points. I used the points to get gift cards. I even was able to get reimbursed for my gym membership! This was great. I ended up getting a different job and Vitality wasn't part of their health insurance program, and I was so disappointed to miss out on getting paid for being healthy.
When I started working at Grace I reviewed the health insurance and got excited when I saw that Vitality was available. I was surprised when I asked around the school and no one seemed to use it or know about it. "Hmmm," I thought to myself. "Is it really available? Maybe there isn't a Wellness Champion helping everyone. Would it be easy to do without having a Wellness Champion to guide me and lead the way?"
Only one way to find out. I set up my new Vitality account and again started earning points and getting paid to make healthy choices. I earned enough points for gift cards and bought an instant pot to help with my healthy meal prep and to help me save time for more active activities. I used my gym rebate to join a yoga studio to diversify my exercise routine. And I started telling co-workers about the program and its benefits.
I love that Vitality is so easy to use. I also love that the app has tips for healthy eating and activity. I now take the online classes to learn about healthy ways to handle stress, manage my weight, prepare healthy meals and other lessons to improve my quality of life. These courses not only fill me with knowledge but they add points to my account. Cha-Ching! Points turn into rewards and help me continue new healthy lifestyle. The cycle continues, and it's a great cycle to be in!