Look What's Coming to Wellness in 2020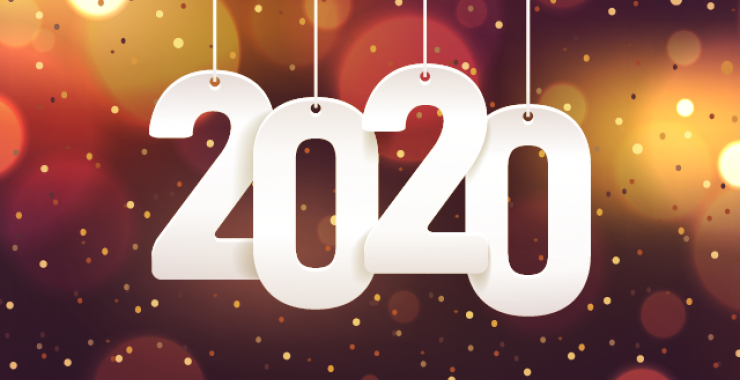 Can you believe another year has come and gone? It has been my honor to work so closely with such an inspiring group of church workers and health promoters.
I've said it before and I'll say it again and again: you may not feel you are having the biggest impact because you didn't do enough, but trust me, YOU DID! The smallest efforts start a ripple effect. So celebrate what you've done and not guilt yourself over what you didn't.
Another year is quickly approaching and again I encourage you to think ahead on your wellness plan of action. To help you get started, here are some notable resources available to you and some program changes you can expect in 2020:
Resources available

2020 Wellness Champion Planner: These will be arriving by mail (if you haven't already received yours)! It's similar to last year's planner, but new and improved with more content, more space for planning and thinking through what you and your ministry are going to focus on in 2020.
Missing your planner? Please email Cristel Hoffman (Cristel.Hoffman@concordiaplans.org) and she will send one your way!
Updated Wellness Champion Playbook: Each month you receive a challenge idea in your Wellness Champion email, however, sometimes it may just not work well for your ministry. That's ok! The Playbook has more than 80 challenge ideas, many that include ways to scale it for any ministry size!
Program changes

Wellness Champion program:

Podcast-style recordings continue for the first quart of 2020 (new format for our monthly calls). The link to listen will be included in the Wellness Champion email each month.
2020 Theme: Emotional Wellness. In 2020, you will see topics each month that are relevant to the seasons or health observances. We are also tying in emotional health to ensure there is consistent support for emotional well-being of our church workers all year long!
Vitality: more ways to earn points!
Financial Wellness Gateway launch
Our wellness includes more than physical health. In September, we launched the Financial Wellness section to help raise our members' awareness of their financial health while also directing them on the first steps to a healthier financial future. Increased savings and more confidence heading into retirement aren't the only benefits of these activities – members can also earn Vitality points for their participation.

Program Integrations
We see you working on your wellness within one of the wellness programs we offer, and now you're going to get rewarded in Vitality for it! On Jan. 1, 2020, we will launch another phase of Vitality's Gateway that includes automation between our partners, such as Omada, Livongo, Naturally Slim and Virta. So not only will you get the health benefits from engaging in these programs, but you'll also get points in Vitality!
Grand Rounds expands! – Starting Jan. 1, 2020, Grand Rounds will be able to do even more for you!

Up until now, you could use Grand Rounds to find a doctor or have a second opinion (without even having to visit another doctor's office).
Starting Jan. 1, 2020, Grand Rounds will be able to connect you to more than doctors –physical therapists, speech pathologists and more.
Smart Shopper (for Blue Cross Blue Shields members only): Your co-workers can get rewarded for getting their tests and blood work done at certain locations. They can earn gift cards for having MRI's or other diagnostic procedures done with high quality, cost-effective providers. Grand Rounds can help them know more so direct them that way!
Now, pull out your planner (or download it from the Wellness Champion website) and work your way through the first few pages to start your plan for 2020. I can't wait to see what you come up with! If you're stuck anywhere along the way, remember, I'm always here to help!