Express Session: Talking in Motivating Ways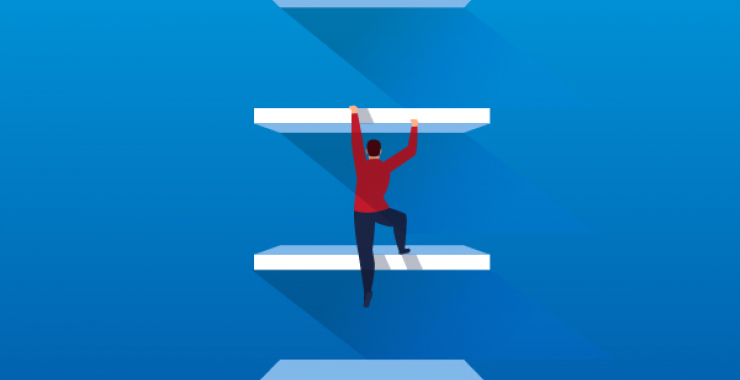 The tips we've talked about this year to encourage and motivate your workers may often work best when you have time to sit and talk. But who really has extra of that laying around, right? In church work – yeah, no one.
So, how do you do that motivational talk with only minutes a day?
First, some basics …

Engage
Even when time is short, be intentional about how you engage in conversation. Common pleasantries like, "How are you?" are often taken as verbal space filler.Use thoughtful reflections of what they have said to you at the beginning, end and throughout your interaction.
Focus
An essential step, especially when in a time crunch, is getting your worker to pick one area to explore where change is necessary. Guiding them may be appropriate when you work as a team.Be sure to honor them as the "expert on themselves." Be sure you allow them to decide what the next step is after they've picked their focus.
Evoke
Ask only open-ended questions. And change rulers are your friend (on a scale of 0-10, how likely are you to …). When they don't report a 9 or higher, ask them why.

Summarize what they say:
1) Tell them you've been listening
2) Transition to the next step: planning.

Plan
Ask permission to offer an idea or advice. Limit it to one or two ideas (people like choices, but too many are overwhelming). Then, ask and listen to what they think, encouraging them to add, subtract or change the idea that fits them better.
Also remember, you may not be able to do each of these in one interaction and that's ok!
Second, keep this infographic It can guide you in making each interaction the most effective and motivating.
Motivating employees doesn't have to be a grand event. It can be done in small segments through regular, intentional interactions. Keep these tips handy and review them often to maximize your effectiveness in motivating employees even on the shortest of time schedules.
Source: Motivational Interviewing in Nutrition and Fitness by Dawn Clifford and Laura Curtis. New York, NY: Gilford Press. 2016:165-174.