Don't Guess How Healthy You Are - Get a Biometric Screening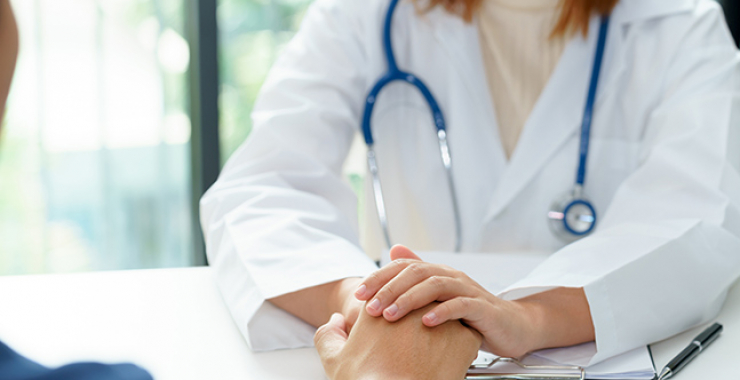 We can estimate our health by looking at our lifestyle choices, but at times a condition or health risk like high blood pressure or high cholesterol could be brewing without any symptoms. Both can cause damage to our heart and vascular system.
A biometric screening is a simple and quick assessment that can help identify our risks long before they cause problems with our health. Without a screening, we can be left guessing what our health priorities and health risks are.
Encourage your employees to complete a preventive biometric screening this month by sharing the following in an email or newsletter: (Wellness Champ: You also may be able to host your own screening at your ministry if you're in the CHP! To get started, complete this form and a member of our Education Team will contact you to coordinate it.)
We regularly do maintenance on our cars … usually long before something is clinking or rattling. Most would say they do maintenance to prevent something from happening. Why don't we do the same for our bodies?
Biometric screenings are preventive assessments that are similar to our routine car checkups. They are quick evaluations of our health status that, when done regularly, can help us see our health risks and how our lifestyle choices are affecting them. Oftentimes, a condition can be caught early before irreversible damage or long-term complications set in.
No matter if you are in the Concordia Health Plan, we encourage you to get a biometric screening done this month.
A biometric screening will measure:
Height and weight ratio (known as Body Mass Index or BMI)
Waist circumference
Blood pressure
Fasting blood sugar or Hemoglobin A1c level
Total cholesterol or low density cholesterol (LDL)
For Concordia Health Plan members: The Vitality program offers free biometric screenings for those participating in the program. They can be completed at a Quest Diagnostic location or at a primary care physician's office. If a biometric screening is done at a primary care physician's office, you can easily submit your results within 90 days to Vitality using the Vitality Today app and get rewards!
For non-Concordia Health Plan members: Visit your primary care doctor or any participating health clinic.