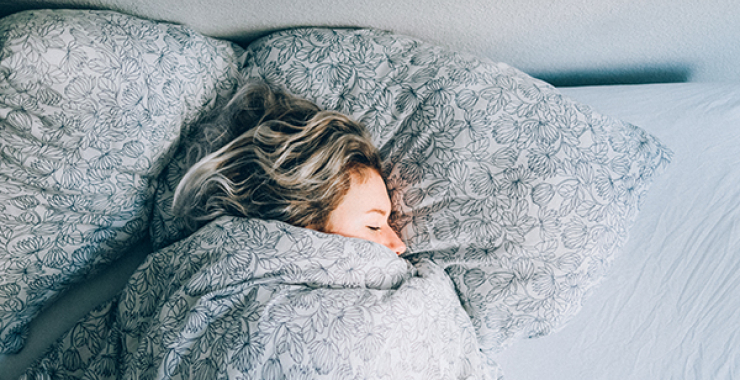 In a fast-paced world, where time is a rare commodity, our sleep time often disappears to make room for everything else. However, no matter how chaotic our circumstances, we must find time to sleep. Even Jesus slept when lives were on the line. As Matthew 8:24 says, "Suddenly a violent storm came up on the sea, so that the boat was engulfed by the waves; but Jesus was sleeping."
Goal: Focus on bedtime and sleep routines to improve sleep quality.
How To: Adopt a sleep schedule and stick with it. Aim to go to bed a half-hour earlier than normal.
Making it your own: Have co-workers show you their sleep logs (FitBit or another app) or suggest they journal their bedtime routines and show how they changed them over a week or month. Have them rate their sleep as they make these changes.
Reward: Consider offering an eye mask, slippers or hot Sleepytime tea set to further encourage soothing bedtime routines and restful sleep.