Know the Key to Aging Independently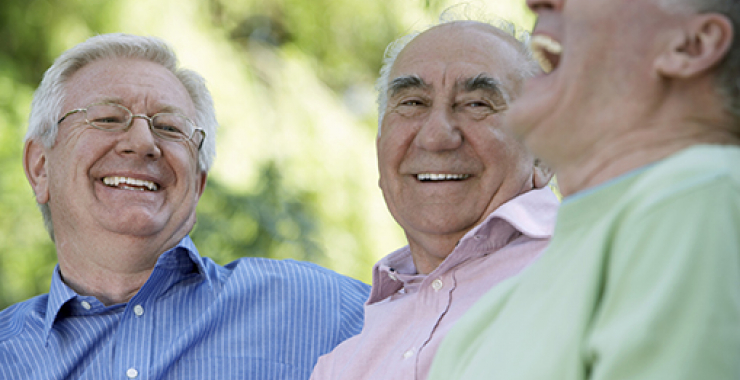 By the time I met Pastor Larry – or as I grew to call him, Uncle Larry – his body had begun to betray him.
He walked with great difficulty and, in fact, would soon be wheelchair-bound after a lengthy hospital stay.
Larry led the funeral service for my first son, with two burly men helping lift him in his wheelchair up onto the platform. Remember that. We're coming back to it.
He brought peace to the funeral, delivering a stirring, emotional, powerful message about strength through suffering and the hope of heaven to come, even for a boy whose lifetime was measured in mere hours.
The thing is, that type of passion and power emanating from Uncle Larry wasn't rare. From his wheelchair, he routinely delivered life-altering sermons – and then he would return to his home.
Uncle Larry lived independently, despite a myriad of medical maladies, right up until the end – all because of one thing.
YOUR SOCIAL NETWORK
Uncle Larry had a great social network. No, I'm not talking about Facebook or Instagram. I'm talking about one of the biggest keys to aging independently: Connection – to friends, to family, to clubs and service organizations.
Uncle Larry was able to live out his golden years at home because he had social security – not the government kind but the kind that binds us together as humans.
He had his wife, Millicent, who was fully dedicated to his care, making sure he took his medications faithfully as prescribed and helping him do the things he just couldn't do anymore.
When he went into the hospital and it became apparent he would be wheelchair bound when he came home, a band of brothers went to work renovating his home. They built a ramp to his front door, widened doorways, installed an automated chair to take him down to his basement haven. And this probably could go without saying: It was all done at no cost to Uncle Larry. He came home to … well … to love.
And then there were the burly fellows who lifted him and his wheelchair onto the platform on Sundays so he could continue to live out God's mission for him, preaching sermons that changed lives for Jesus.
TAKE STOCK
So where are you today? What does your social security look like? Perhaps today is the day for you to spend some time in prayer thanking God for who you do have as part of that network and, if it falls short of what you know you're going to need as you grow older, asking Him to bring others into your life who will help promote your independence well into your golden years.
From there, by all means, act! Go find your social security!
Most of us want to age independently. I know I do. And I know that the key to that is the relationships I'm forming today.
The very people God has put in front of me.
Thank you, Uncle Larry. Thank you, God.